The Relief Society General President of The Church of Jesus Christ of Latter-day Saints said Thursday in London that protecting religious liberty is essential because of the good that so many believers do.
"Wherever we are in the world, religious believers should seek to be light, leaven, and salt," President Camille N. Johnson said on Thursday, July 13, 2023, to scholars, religious leaders, religious freedom advocates and practitioners at the 2023 Notre Dame Law School Religious Liberty Summit at London's Inner Temple. "We should try to pursue principles of political neutrality and take care to protect our institutional independence and integrity. In our humanitarian work, we should endeavor to be guided by principles of love, focusing on those whose needs are most profound."
President Johnson, an attorney for nearly 30 years, is the third Latter-day Saint leader in as many years to speak at the Notre Dame Religious Liberty Summit. President Dallin H. Oaks of the First Presidency spoke at last year's gathering in Rome. Elder Quentin L. Cook of the Quorum of the Twelve Apostles addressed the 2021 conference in Indiana.
President Johnson said the defense of religious liberty is "an extraordinary occasion and a pressing call," echoing language used about the founding of the Relief Society in 1842.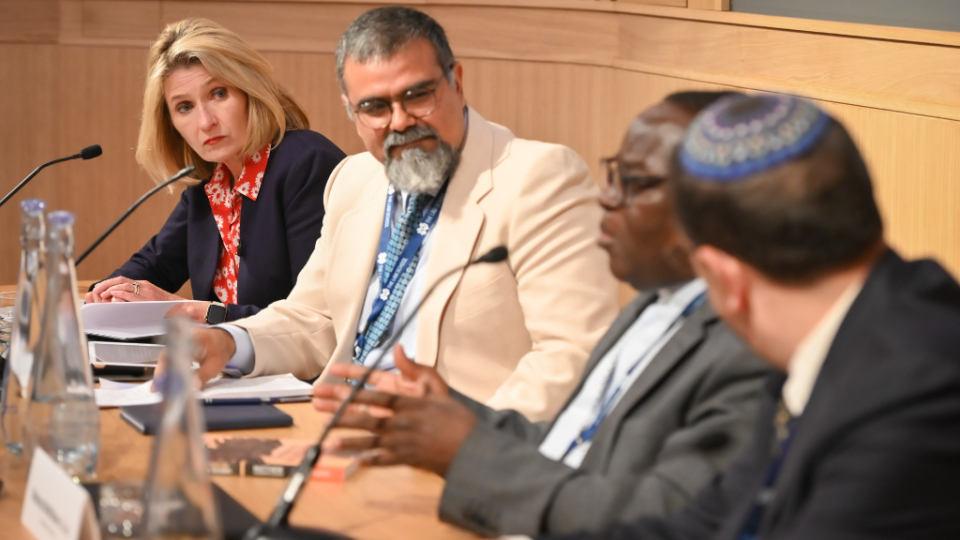 The Relief Society leader's remarks were part of a panel discussing the religious response to autocracy. She outlined several principles that guide the Church of Jesus Christ's global work.
The Church believes in a universal right to free exercise of conscience.
The Church follows a front-door policy of operating in countries pursuant to law.
The Church is politically neutral and reserves the right to speak out on important moral issues.
The Church extends respect, care and relief to all people in all circumstances.
President Johnson detailed some of the Church of Jesus Christ's recent humanitarian work. In 2022, this included significant donations to the World Food Programme, UNICEF, the American Red Cross and Rotary International. The Church also made significant financial contributions to help the millions of people impacted by natural disasters and armed conflict. (For more information, see the 2022 annual report, "Caring For Those in Need.")
The Relief Society plays a key role in this work, President Johnson said.
"Members of the Relief Society exercise executive responsibility in planning, directing and administering global humanitarian projects and in ministering to the needs of their neighbors," President Johnson said. "Relief Society members speak out, serving in government, education and community organizations, and, importantly, in their own homes. Motivated by their faith in God and the love of God and their neighbors, members of the Relief Society care for those in need."
"Since its humble beginnings in 1842," she concluded, "the Relief Society of The Church of Jesus Christ of Latter-day Saints has sought to 'relieve the poor and 'save souls.' Established on that foundation, the Relief Society has increased in influence and impact around the world. I express my profound appreciation to all those who join with us in providing relief to our sisters and brothers."
Read President Johnson's remarks delivered during the panel, "Religious Responses to the Rise of Autocracy."