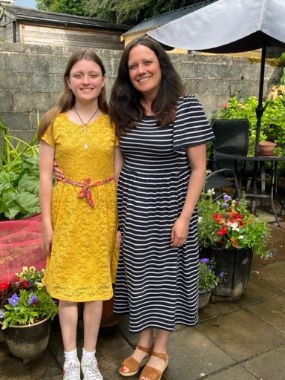 Ever since experiencing a tender moment while watching the 2017 British Pageant, Denise O'Farrell and her daughter, Anna, have wanted to be a part of the Pageant in some way. They are members of the Clonsilla Ward (congregation) Dublin, Ireland of The Church of Jesus Christ of Latter-day Saints.
Denise and Anna both love to sing so when the notice came seeking volunteers for the choir, they signed up immediately. Auditions were held and Lucinda Bishop, Music Director for the Pageant, said that they had done well and would let them know if they had been accepted. Denise also auditioned for the role of Ellen Maybin, an early Irish convert to the Church from Edenvale, County Antrim, Ireland.
The part of Ellen Maybin is important to the British Pageant story as it chronicles the sacrifices of this Irish widow to her faith and the influence her choices had on others. Though there are other participants from Ireland and Northern Ireland in the Pageant, the part of Ellen Maybin is the only Irish role highlighted in this production based on actual letters and journals of early converts to the Church.
Portraying Ellen Maybin resonates with Denise as it reminds her of her own conversion and the blessings of service she experienced as a volunteer missionary for the Church in the France, Bordeaux Mission years ago.
Both Denise and Anna are now part of the 2023 British Pageant – following the example of commitment and faith of Ellen Maybin by volunteering their time, talents, and resources to perform in this historic production.
Remembering their time together in 2017, Denise said, "I wanted to experience the love and unity that we felt earlier, and we are." Though some rehearsals have required them to travel to England, Denise adds, "This whole experience has been extremely positive for us. We feel the same sense of dedication and faith that the early Church members must have felt as they embraced the gospel of Jesus Christ."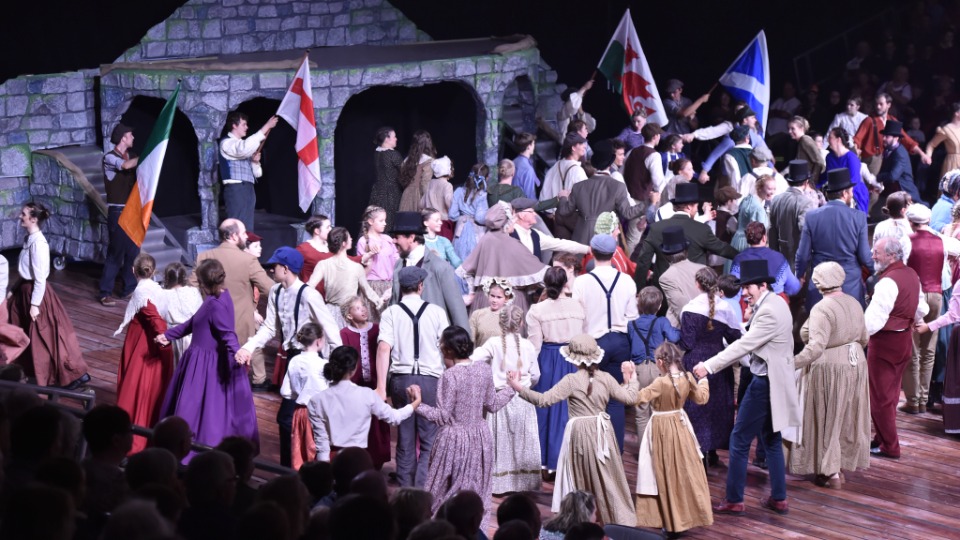 Anna says, "I love being a part of the British Pageant and participating in this with my mum. It's a great opportunity and an enormous blessing in my life."
The British Pageant will be held Wednesday 2nd – 5th and 8th – 12th August 2023 on the Preston England Temple Grounds in Chorley, Lancashire, UK. The Pageant admission is free. Click here for tickets and more information.