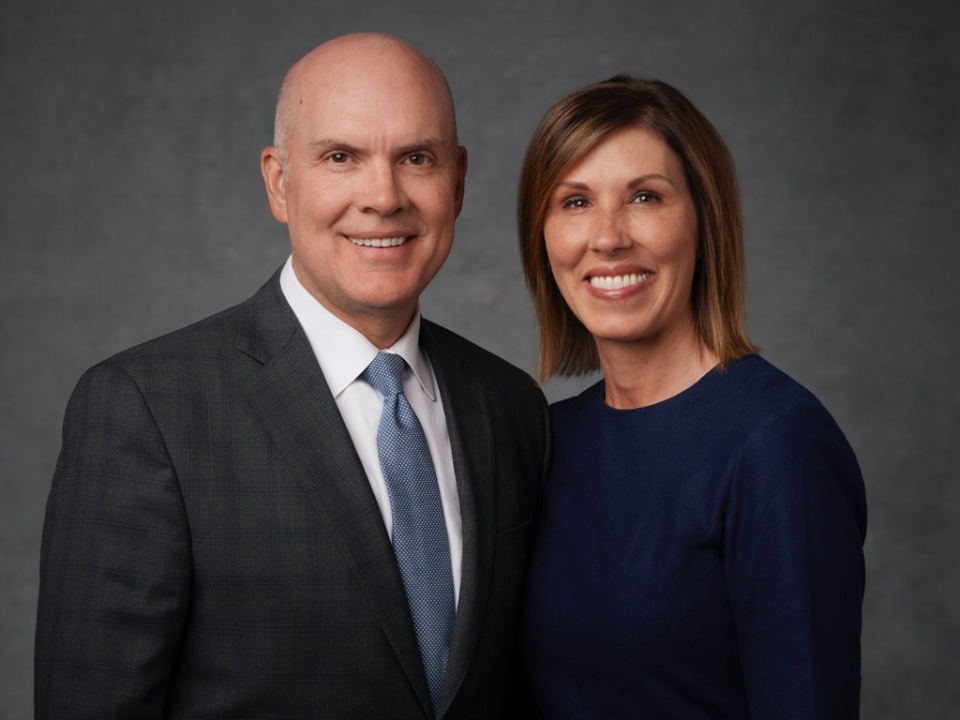 Since 2004, President and Sister Thompson have partnered in leading their successful home fragrance business with passion, dedication, and commitment.  The Thompsons will now bring that same passion, dedication, and commitment to their new assignment to lead the England London Mission from July 2021 to June 2024. The Thompsons succeed President David W. Checketts and Sister Deborah L Checketts, who have returned home.  
What began as a small family business, run from a shipping container on a sheep farm, their company has grown into an international fragrance enterprise in 12 countries, with 1,800 employees worldwide.   
The Thompsons' background as leaders of people will come into play as they lead the work of the England London Mission – warming hearts, enlivening senses, and inspiring souls to strive for their divine potential.  Their aim is to help bring all people to a knowledge of the Saviour Jesus Christ, and to prepare the earth for the Second Coming of the Lord.
President and Sister Thompson have motivated and inspired their company's team members, simply by being who they are and mirroring the qualities of great leadership to those around them. "We are committed to contributing more than we take," President Thompson says. "When people realise this, they want to reciprocate."
As a couple married for 30 years, President and Sister Thompson have a harmonious way of being in the world. The two seem to function as one. "I'm the rudder, and he's the sail," Sister Thompson says, referring to her husband. "I'm the realist, and he's the optimist. We have worked together every day for the last 17 years. It has brought us closer together and melded us into one very well-rounded individual."
The Thompsons have five children and are members of the River Heights Ward, Meridian Idaho North Stake.  President Thompson has been a counsellor in the Bishopric and former high councillor, Elders Quorum President, Gospel Doctrine teacher, ward mission leader and missionary in the Korea Taejon Mission.  He was born to Richard Leon Thompson and Elaine Reeder Thompson and grew up in Othello, Washington. Fun facts about President Thompson: he raises sheep as a hobby, greatly enjoys landscaping and loves to travel. These interest areas will certainly be heightened as he travels the beautiful English countryside found within the England London Mission.
Sister Thompson has served as a stake communications director and counsellor in the ward Relief Society presidency, Young Women adviser, and Primary teacher. She was born in Spokane, Washington, to John Benjamin Braucht and Alice Joyce Kalilimoku. Despite leading an international business, Sister Thompson always put family first and encouraged others to do the same. She was well known for leaving any meeting at any time to attend to her children. 
Just as President and Sister Thompson has done with their business, with their family and in church assignments, they will apply tried and tested principles to service in the mission.  Using their values of simplicity, authenticity, and generosity, they will set high aspirations and always look for new ways to expand the reach of missionary service and bring people to a knowledge of the Saviour Jesus Christ.