This week on Hope Helps, Charly Burridge-Jones speaks with Felicity and Ben Munzer, a newlywed couple living in England. Felicity is a senior nurse who works in the paediatric emergency department and is in the army reserves. She served a mission for The Church of Jesus Christ of Latter-day Saints in Nicaragua. Ben served a mission in Ukraine and has worked in recruitment, communications, and logistics. He is currently training and preparing to embark on a career path that more aligns with his love for the outdoors.
Ben and Felicity met several years ago at a Christmas dance. Four years later at the same annual dance, they started talking, messaging, and initiating a relationship. Following two years of dating, they were married surrounded by friends and family and then later that day they were united in an eternal marriage ceremony at the London Temple. They both describe dating as a significant part of their relationship dynamic. Felicity says, "We were both in a place where we were just open and comfortable within ourselves ... we weren't trying to force something that was not ourselves." 
They looked at marriage as a fusion of their lives. Felicity says, "Something that we've been able to continue is, still being two independents that are a whole together," and that they can exist with independent interests, but always return together to share what they have learned. The ideal marriage is 1+1=3, where two individuals join together to create something greater than themselves.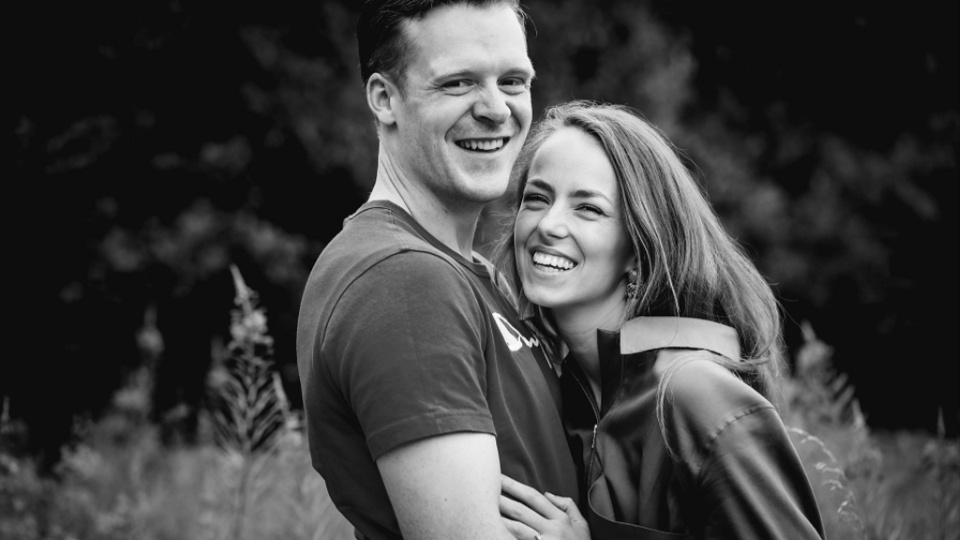 Felicity spent the pandemic working her high-intensity job. Although nursing comes to her with natural ease, the emergency department is challenging. These challenges amplify her natural gifts as she is able to care for others. As a nurse, she understands well that every person in a hospital has value and deserves the best care she can give. On one difficult day, she walked home to her flat to cheers and applause from nearby residents, which lifted her spirits and reminded her of the influence she has in the community.
Ben finds hope in two major places: Felicity and the outdoors. Outside, he connects with nature and comes back revitalized. With Felicity, he is confident that he has found a perfect partner for life. He agrees with the old adage, "When you know, you know." Ben and Felicity know that they have found a relationship that has clicked into place, and that with persistent effort and care for each other, their marriage will last a lifetime and beyond.