In recent years, many people have been displaced by war, persecution or natural disaster. Often they are forced from their homes suddenly, without time or means to take belongings.
Entering another country homeless and frequently penniless is a frightening, lonely experience. According to Kent Miller, a volunteer for The Church of Jesus Christ of Latter-day Saints at the Peckham Friendship Centre (southeast London), "The two things they need most, other than a job, are genuine friendship and the ability to speak English."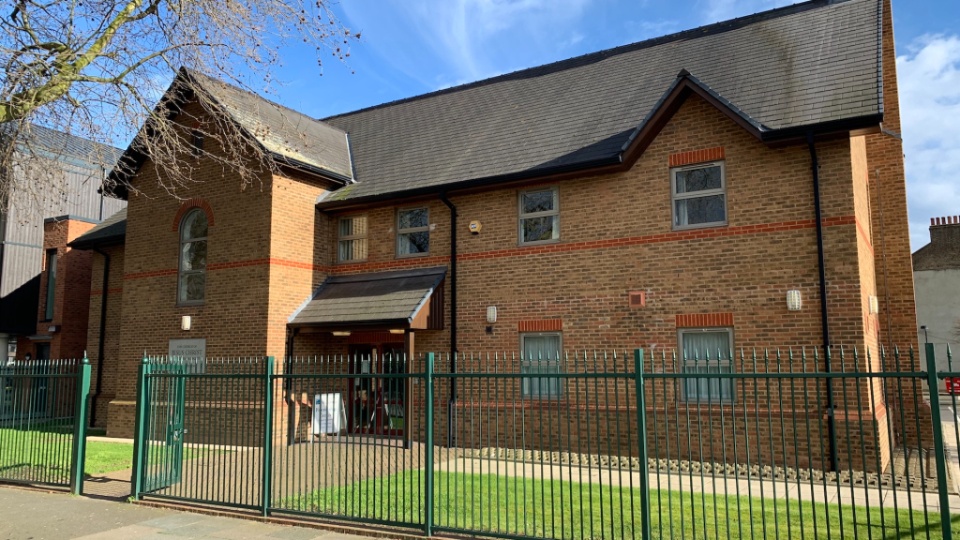 Modern scripture admonishes us to "succor the weak, lift up the hands which hang down, and strengthen the feeble knees". (Doctrine and Covenants 81:5). Friendship Centres organised by Latter-day Saint Charities, the humanitarian arm of the Church, offer refugees a place to meet new friends, work towards integration, learn new skills and gain a sense of community. Partnering with other charities, local government and non-governmental agencies they help meet the needs of the many refugees and immigrants entering Europe.
The first of these opened February 2018 in Athens, Greece. Classes were offered in Greek, English, cooking, art and music, along with coaching in empowerment skills.
Collaborating with the Episcopal Church, the Rome Friendship Centre was opened in May 2018, serving 25 refugees per week. By March 2019 they had nearly 500 attendees weekly. Language lessons in Italian, English and French were offered, as well as life and job training skills.
The centres were staffed by local and international volunteers. Legal counselling and assistance with documents were also offered.
Centres were likewise opened at Peckham and Wembley (west London), England. Courses were offered in English Connect (EC), basic computer skills, job training and employment advice. Tutoring for school-aged children was offered weekly.
The centres closed early last year due to the Covid pandemic. Online classes are now being taught by volunteers for the UK centres from their homes. Students attend from throughout the world. Nelson Hafen, who oversaw the Wembley centre, has seen them become "friends with each other and their instructors as they all learn together."
Peggy Powell, an instructor at the Peckham centre, reflected on helping Katherine learn and set career goals. She was pleased to see Katherine start a job as a temporary teaching assistant. "When she started our EC course, she had been working in England as a cleaner for two years."
In James 1:7 we read that "pure religion…is this, To visit the fatherless and widows in their affliction, and to keep himself unspotted from the world." Changing lives of refugees through authentic service is the essence of these centres. Changed lives of volunteers is a by-product of this service. Gaylene Bickmore, another instructor reflected, "Tutoring here has blessed me in more ways than I can tell you."