Across Europe, young women and young men are speaking languages they never imagined they would or could learn. Missionaries for The Church of Jesus Christ of Latter- day Saints come to Europe from around the world and immerse themselves in the countries and communities where they serve. As they do so, they develop a passion and love for the people and cultures.
Isaac Turner is a good example of the lasting effects of learning new languages to serve people who have backgrounds and experiences different than his. Isaac recently returned to his family home in Chorley, England after serving a mission for twenty-five months in Greece. While there, he learned to speak Greek, Albanian, Macedonian, and Greek Sign Language.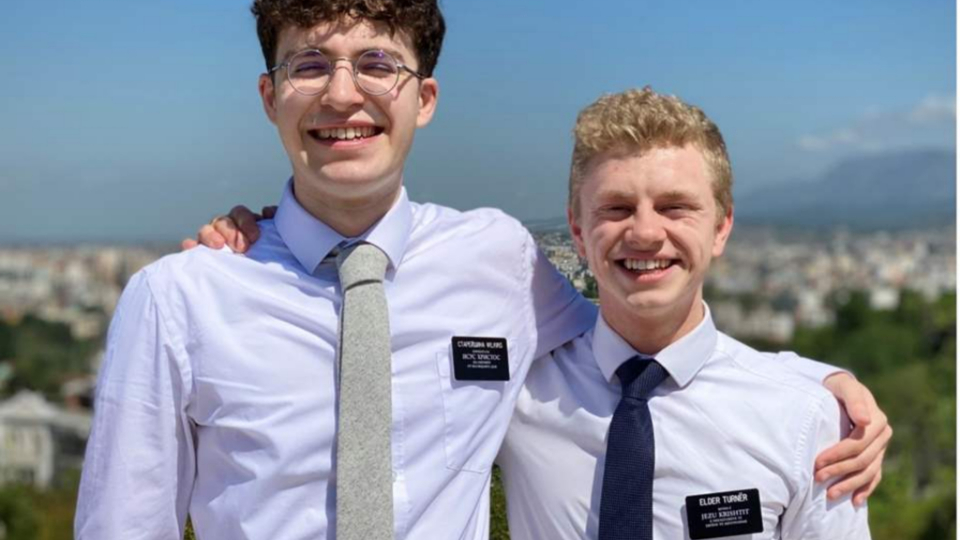 Isaac says, "The biggest motivation for me to learn a new language was a love for the people. I loved the people and the cultures so much, and I wanted to make friends and get to know them. Naturally, learning the language was a big part I needed to focus on if I wanted to learn the culture better and really get to know the people around me. The people we worked with were surprised and impressed that we worked so hard to learn their language".
According to Isaac, some of the long-term benefits of learning languages are being able to retain the relationships that he made in Greece, Albania, and Macedonia, and to appreciate the fun, cultural nuances of language. For instance, in Greece they say, "It's raining chair legs" instead of "It's raining cats and dogs" commonly used in Great Britain.
Sister Edina Spisák is from Hungary and has been serving in the Hungary/Romania Mission for 6 months. She speaks Hungarian natively and has been learning English for many years.
As a child, it wasn't recommended that Spisák attend regular schools due to her learning challenges. Later, she was diagnosed with dyslexia and has worked very hard to not only master her mother tongue, but also learn English. Her mission has put her in situations where she has to speak English with her missionary companions, and the families they are teaching. She is also teaching English as a second language.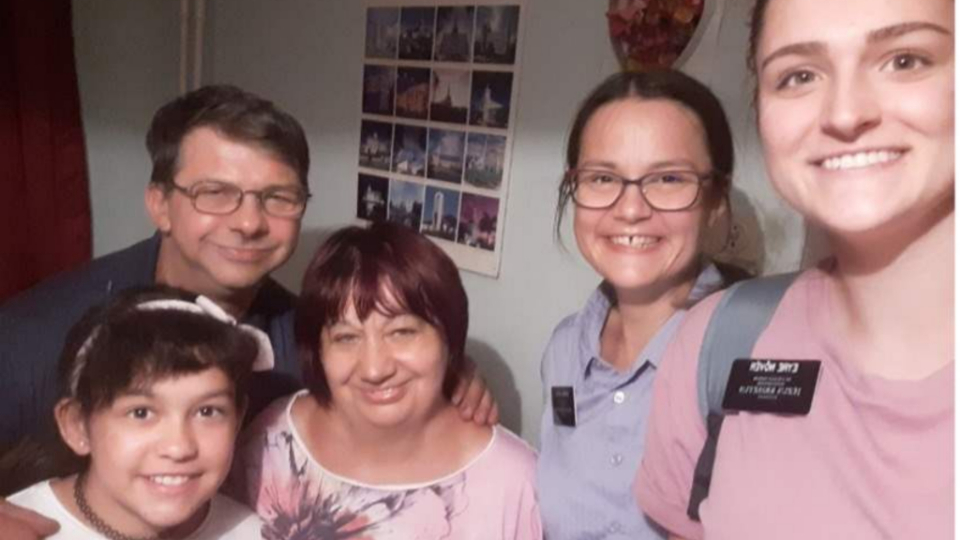 She has become good at identifying strengths that help compensate for some of her learning challenges. Spisák is particularly good at the grammar principles. She says, "Language learning is like learning math. I love finding grammar patterns and rules to solve a problem. We have 3 Hungarian tenses, but there are 12 in English".
Sister Spisák has actively sought opportunities to use her hard-earned language skills to serve others by translating church services for non-native Hungarian speakers and working before her mission in serving disabled communities through Latter-day Saint Charities.
Elder Samuel Jaccod is from Sassari, Italy, located on the island of Sardinia. His native language is Italian, and he is learning English and serving his mission in Birmingham, England. "Being able to speak English and switch between English and Italian fills my heart with happiness and gratitude. It also brings joy to the English people to hear someone trying to speak their language with such a strong Italian accent. They appreciate that I am trying to speak their language and understand the world through their native tongue".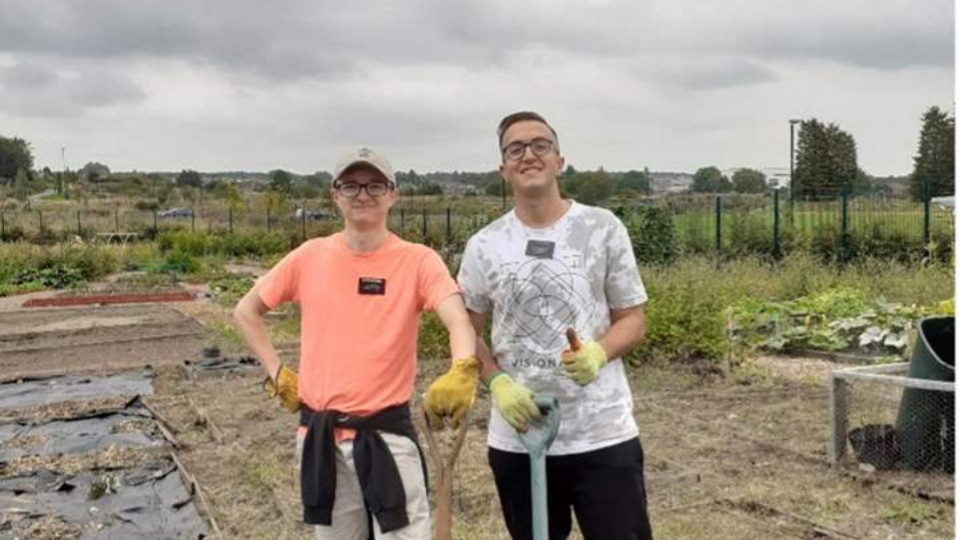 What each of these missionaries has in common is gratitude for their gift of tongues and an optimism for the future. They have been able to develop compassion and appreciation for people from diverse cultures and will be able to employ those attitudes and their new language skills to bring people together and consciously work against conflict and cultural segmentation in the world.