The 'Rising Generation' from The Church of Jesus Christ of Latter-day Saints answered "yes!" on 11 September 2021 by serving their neighbours in large and small ways. Youth, missionaries, and young adults all over the UK and Ireland worked together to engage in hundreds of acts of service simultaneously.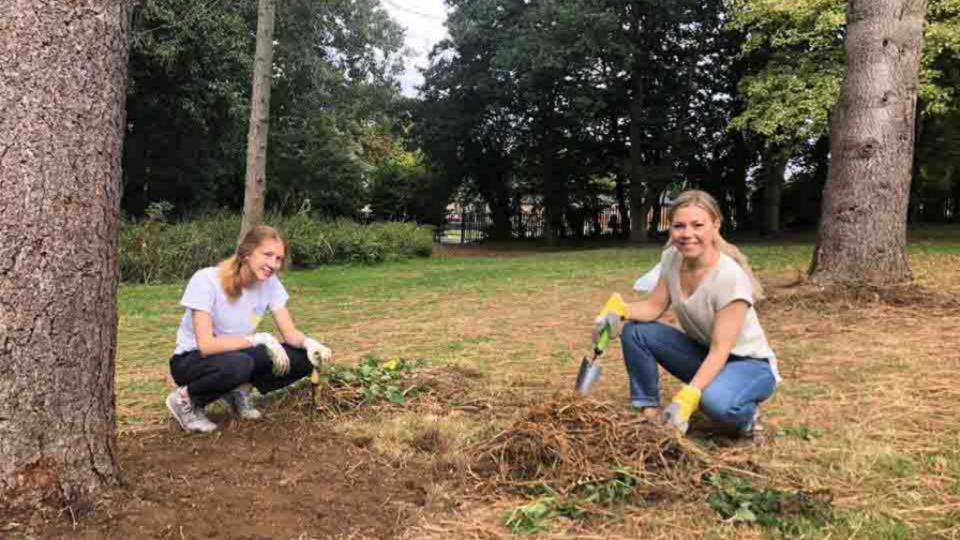 The young volunteers were inspired by the words of Church President Russell M Nelson who invited people to do good, and asked: "Would you like to be a big part of the greatest challenge, the greatest cause, and the greatest work on earth today?"
In London, the Hyde Park Stake [a stake is like a diocese] has typically held a young adult overnight conference with classes, games, a small service project and a dance. This year, the young adults said that it is time to do something different. They wanted to take up the challenge to "Lift Where You Stand" by getting out into the community and connecting with local charities and groups to help in simple ways that would make big differences in the lives of those around them.
With many ways to serve in the community, the Rising Generation saw these opportunities and reached out to show their love and support for others. Forty stakes in the UK and Ireland committed to serve. The Belfast Stake collected and delivered food and toiletries to the North Belfast Food Bank. The Britannia Ward (congregation) made flash cards to help refugees learn English. The Coventry Stake collected, sorted and bagged 16,000 old postage stamps on behalf of the charity Oxfam which was enough to buy a goat for a village. The Manchester Stake collected enough supplies for Afghan refugees to fill two vans. The Northampton Stake helped restore the Arboretum at Wicksteed Park, Kettering. One young adult said, "We came here all through my childhood to birthday parties and family events. It is nice to help restore the property so others can enjoy the park."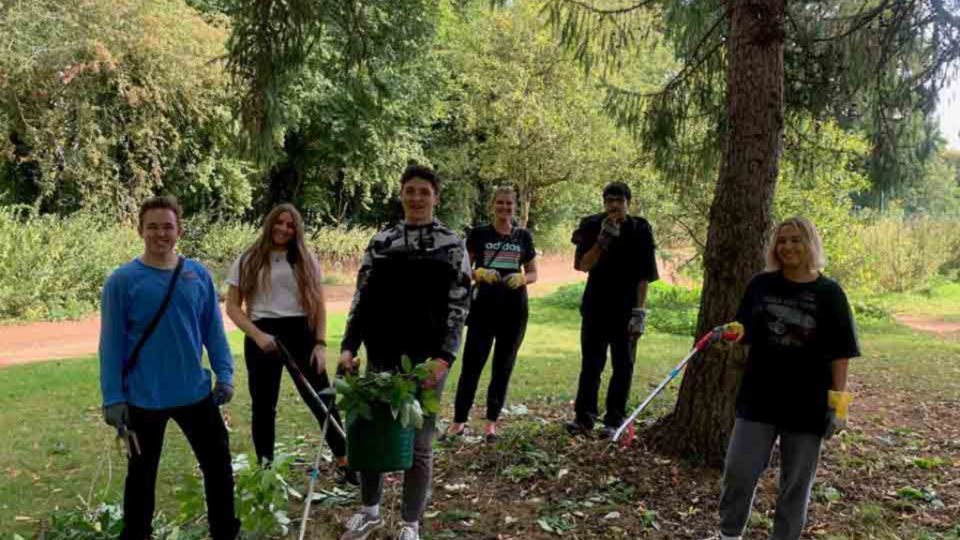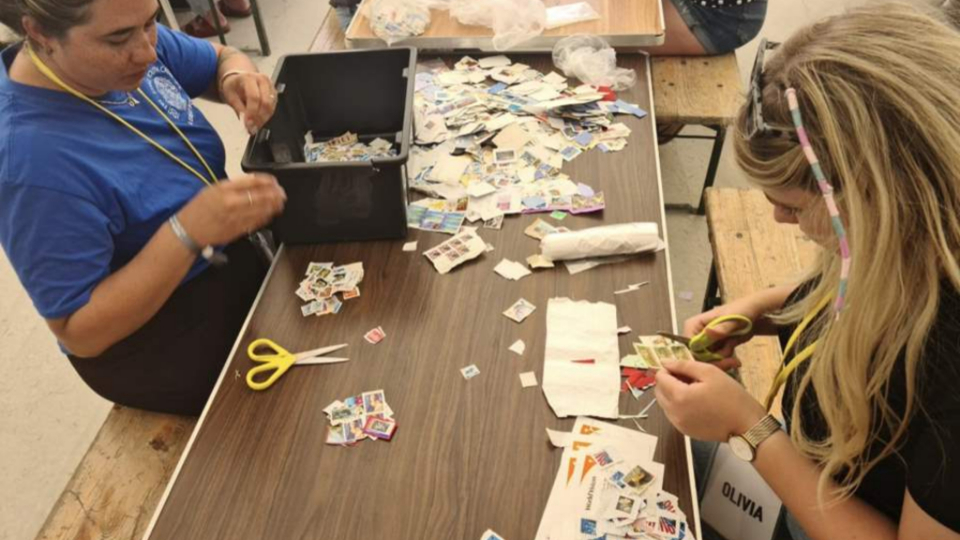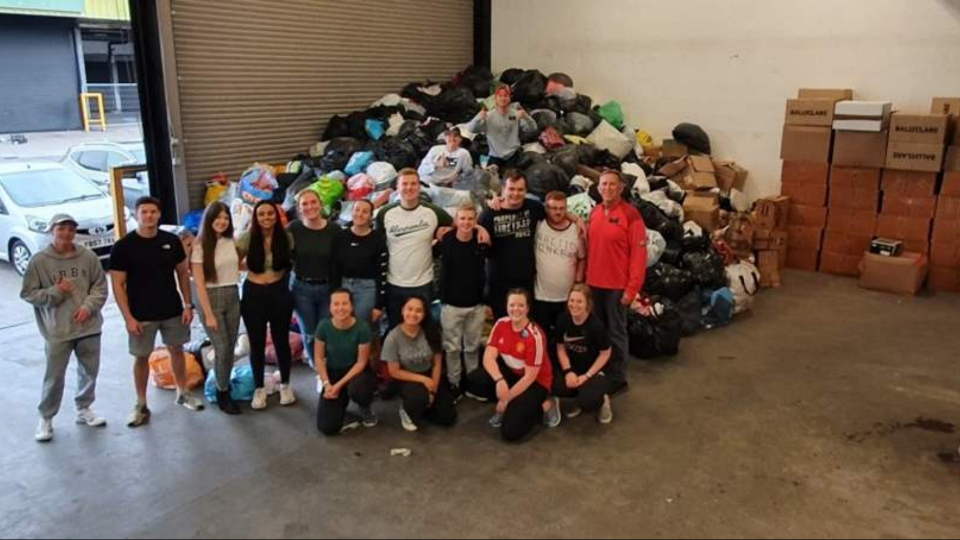 As they worked, they posted #DayToServe on social media to share the message of giving service. On Sunday, they met online to share their experiences. With a virtual choir and heartfelt expressions of joy in their service, they celebrated together.
This service focus of the Rising Generation is inspiring people of all ages across the UK and the rest of Europe to join in, to get involved and serve in similar ways. September 11th has become a day of service for people in other parts of the world. In Frankfurt, fifty-five volunteers from the church in Germany joined together with other volunteers to engage in service efforts for those who suffered in the July floods. In the Ahrweiler region of the Rhein-Pfalz state, members tore down damaged walls in homes, removed mud and debris, cleared gardens and planted flowers. One young woman who participated was Inês Adriano (16). She said: "It was really impressive that so many people were helping…and that we were all doing it for free."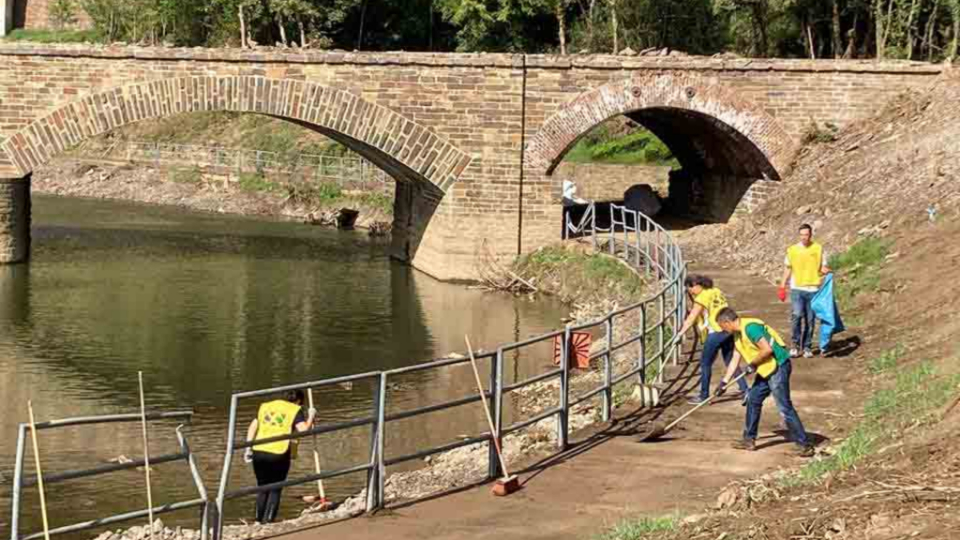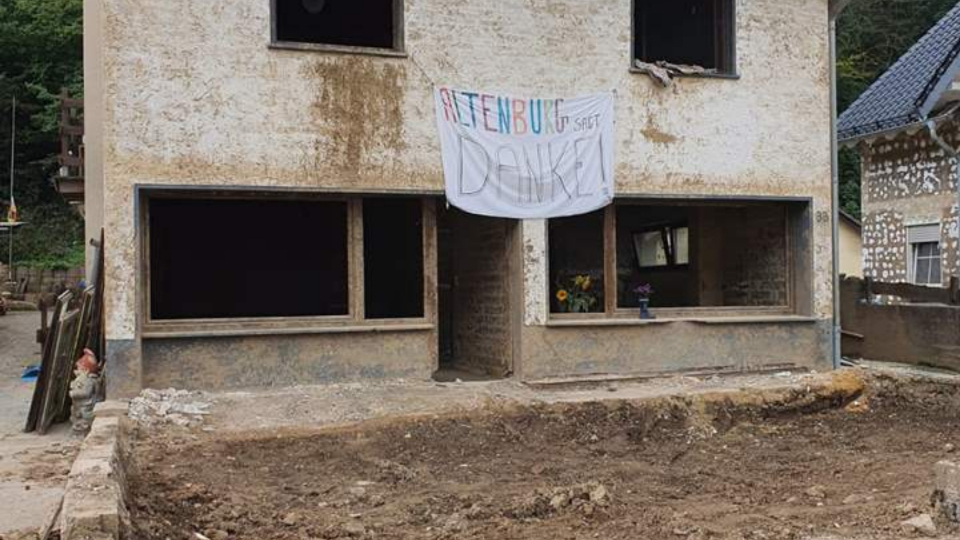 Church members also know that service is needed all year long. In the Czech Republic, hundreds of people gathered to help victims of June's devasting tornado. Eighty church volunteers in yellow "Helping Hands" T-shirts worked in three villages to do clean-up and repairs. Vojtěch Novotný (24), from Pardubice, Czech Republic, said, "I think it is quite natural for people to help each other."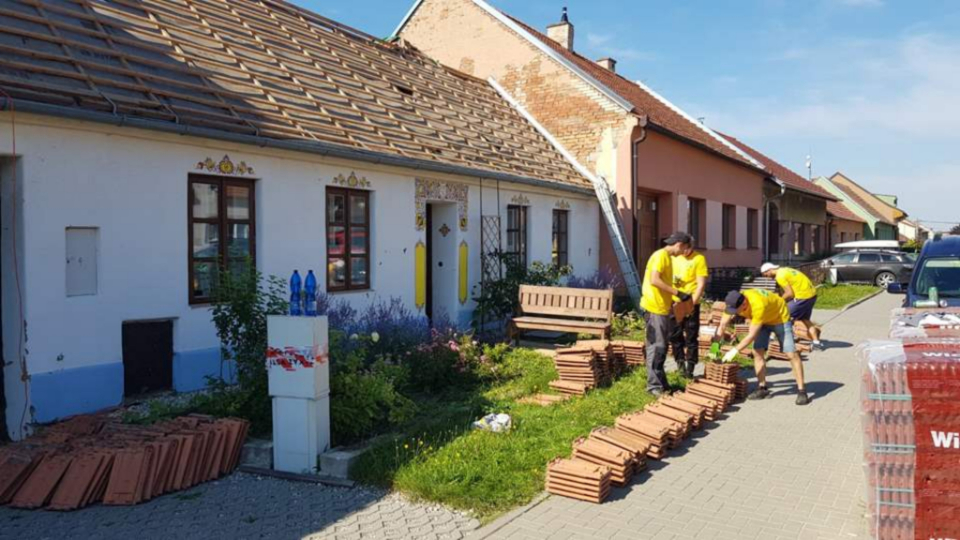 The rising generation of the church is transforming the world through selfless acts of service that enrich their lives as they bless the lives of others.