A Victorian musical celebration held in Chorley at the beginning of August is showcasing the real stories of Mormon missionaries in the United Kingdom – both in the 1800s and today.
With fictional accounts of Mormons on London's West End stage and real-life missionaries for The Church of Jesus Christ of Latter-day Saints increasing in recent years, many Brits associate white shirts and name tags with the Mormon faith.  Many don't know, however, that Mormon missionaries have been preaching in the United Kingdom since the 1830s.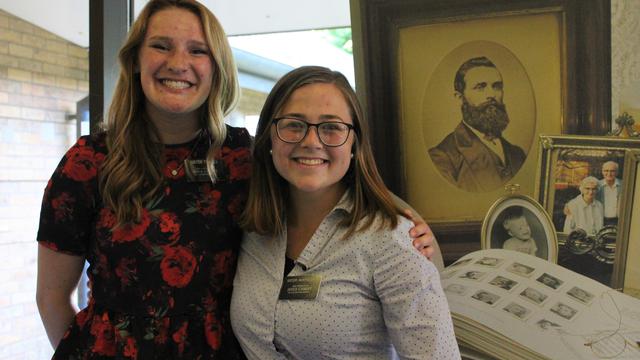 The first missionaries were sent to Britain in 1837. By the turn of the century, more than 52,000 converts emigrated to join the main body of the Church in the United States. In fact, by 1870 nearly half of the population of Utah were British immigrants.
Today the Mormon faith has over 70,000 missionaries preaching and serving communities worldwide. Hundreds of those are in the United Kingdom, and many of these missionaries are descendants of the Mormons earliest converts in the British Isles.
Sister Meagan Northcott, a full-time missionary living in Chorley to share her faith, is one of those descendants. Her ancestors joined the Church in 1848 in Derbyshire before emigrating to Utah.
"It is honestly just amazing. When I found out I was coming here, I couldn't believe it. My grandmother told me my ancestors had a hand in my coming here to bring the rest of the family that stayed into the gospel," says Sister Northcott.
This summer, Sister Northcott has the unique opportunity to participate in a celebration of her ancestors. The British Pageant is a Victorian musical celebration of the history of the Mormon faith in Great Britain and Ireland and tells the story of these predecessors.
"I feel privileged to be here for the Pageant, to be part of it, and to see their stories come alive. It really lights a fire in me to learn more about them."
The British Pageant is being performed through 12 August 2017 and is free to the public. Visit ldsbritishpageant.co.uk for more details.