Christmas can be a time of joy and yet at the same time it can be a time of loneliness and isolation for many. In this first episode, Hope of the Season, host Charly Burridge-Jones and guests Savannah Stevenson, John Maxwell and Candice MacAllister reflect on their unique experiences of the Christmas season, even in the circumstances surrounding Covid-19.
In Hope of the Season, Savannah Stevenson, a wife, new mother and well-known West End actress, shares with Charly, her tender thoughts of what it was like to portray Mary, the mother of Jesus, in an international film version of The New Testament.
Savannah said of filming the Nativity, "That was a really spiritual moment. Even the animals were really settled and quiet that night, which I can tell you [that] on set they weren't always. . . That was a really special scene to film and to have the shepherds approach the baby and kneel before him in respect and love. [It] was really beautiful to see played out and to be part of."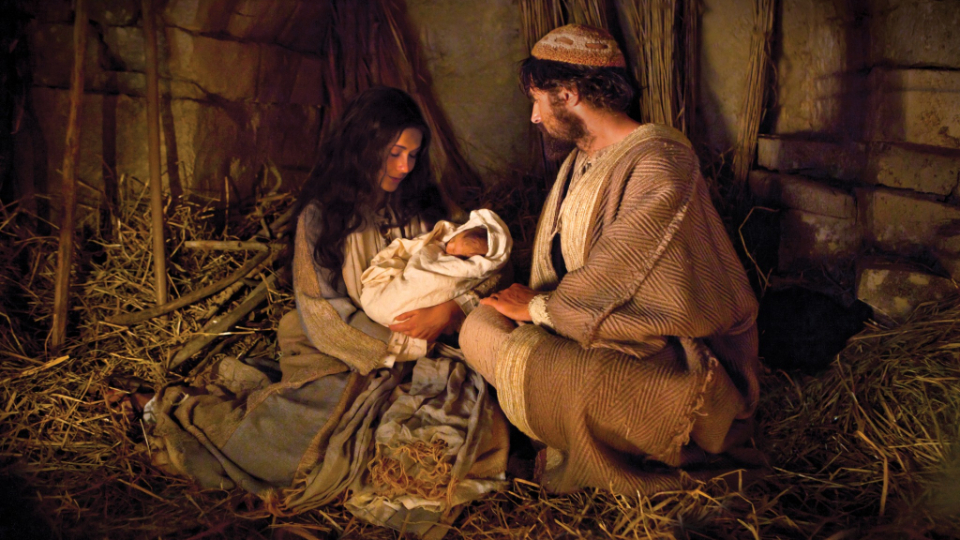 When reflecting on this past year during Covid Savannah said, "I think we've all realised that we've taken really simple things for granted. Just giving hugs and seeing people and meeting up with friends and popping around to mum and dad, or whatever it is. I think we've all missed those things and I guess it's good to have that renewed sense of what's important."
Other guests in the episode are John Maxwell, a medical student at Manchester University and Candice MacAllister a set and costume designer, and executive assistant at Rambert, the contemporary dance company. John and Candice talk with Charly about university life and living in London during Covid and Christmas. They both share how they and their friends are finding ways to give hope and connect people to lessen loneliness and isolation this time of year.

"I think the act of doing something for someone else is really important," John said. [As] students, I think it's very easy to get in the frame of mind, that I'm at university for myself to get this education, but, when we think about others, it's really much easier to be happy and to be content with life."
Candice tells about an effort that she and other young adult women from her congregation in London created called 'Generation Link.' It is intended to reach across age groups and connect them with older women from a nearby congregation.
She relates how those engaged in the effort have had a "lovely experience" thus far and will have additional insight when the project concludes. "I think when you focus your time and energy on someone else, as much as you can give, then it's good . . . That's what Christ did."
You can find this episode in its entirety at the link above. The next episode of Hope Helps will post on 29th December when Charly and her guests will talk about New Year's goals; are they a good idea? If you'd like to reach out to us or have an idea about a topic for a future episode, email us at HopeHelps.UK@ChurchofJesusChrist.org
About the host, Charly Burridge-Jones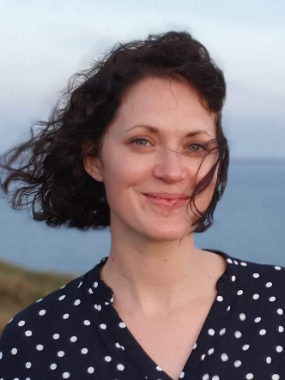 Charly Burridge-Jones is driven by telling stories that bring people together. She is an accomplished actor in national and international theatre, film and television and also shares her time working behind the scenes as a production manager and producer.
Charly has also worked on shows with the Music and Cultural Arts department at The Church of Jesus Christ of Latter-day Saints which include Saviour of the World at the Conference Centre Theatre, and the Nauvoo and British Pageants in the USA and UK.
As part of her desire to tell stories that matter in a local and global context, Charly read International Relations with Peace & Conflict Studies at a leading university in London.
This was followed by over a decade of experience in key roles within an NGO, working with children and young adults, as well as local and international politicians and leaders, to break down barriers and help foster social cohesion and understanding in communities.
Hope Helps is produced by The Church of Jesus Christ of Latter-day Saints in Europe.
Views expressed don't necessarily reflect the Church's official position.