Twice a year, members and friends of The Church of Jesus Christ of Latter-day Saints gather together to hear messages of inspiration and guidance from a modern-day prophet and other Church leaders during general conference.
The conference will take place April 3 and 4, Easter weekend, in Salt Lake City, Utah and will be streamed live worldwide. Participants from all over the world are invited to listen to the messages to find hope and peace during turbulent times, to receive answers to personal questions and to obtain guidance to navigate through life's challenges.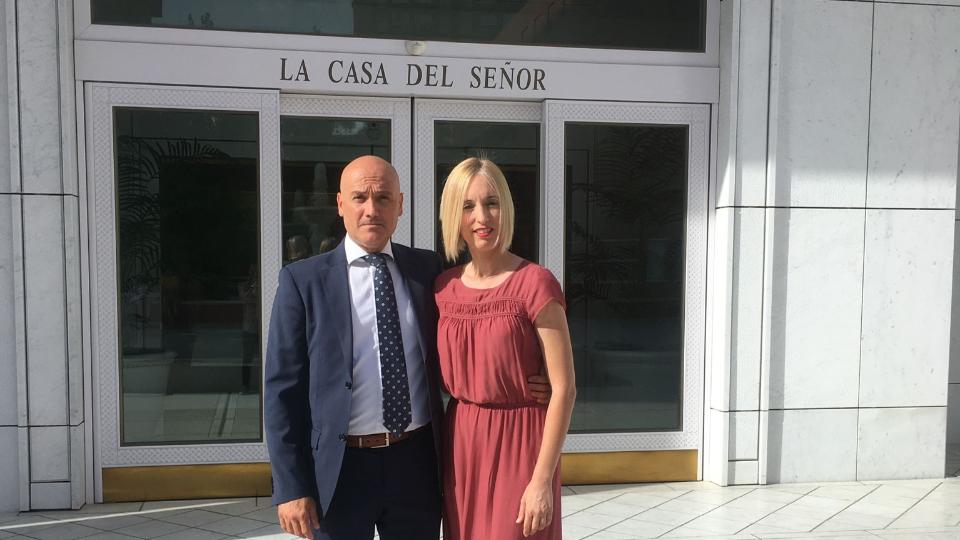 "Everything a person needs to be happy, to know which path to choose, what kind of life to lead and what things to do to inherit eternal life can be gained by participating in general conference," said Susana Lorente Clemente from Cartagena, Spain.
Millions participate in the semi-annual conference to hear God's word through those He calls as leaders of the Church. Through their messages, individuals are able to feel God's love and hear His voice through the voice of His servants.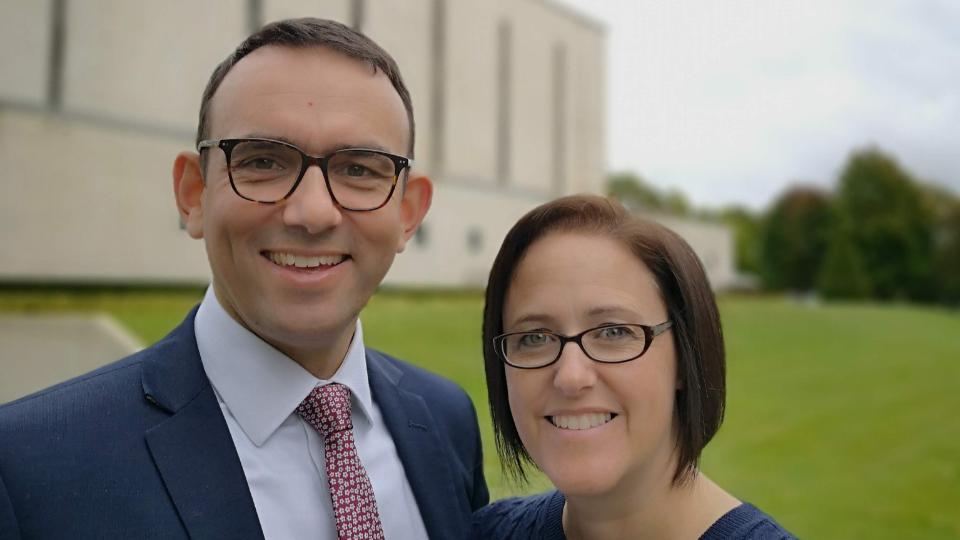 Leah Fagg, a member of the Church from Essex, England, has turned to general conference during difficult times to feel close to God, her Heavenly Father, and to His Son, Jesus Christ.
"Especially over this last year when I have needed to feel that my Heavenly Father is aware of how I am feeling, of how I am coping or not, my fears and insecurities, my desires and hopes and just the need to feel my Saviour close to me, general conference has given me what I have needed," said Fagg.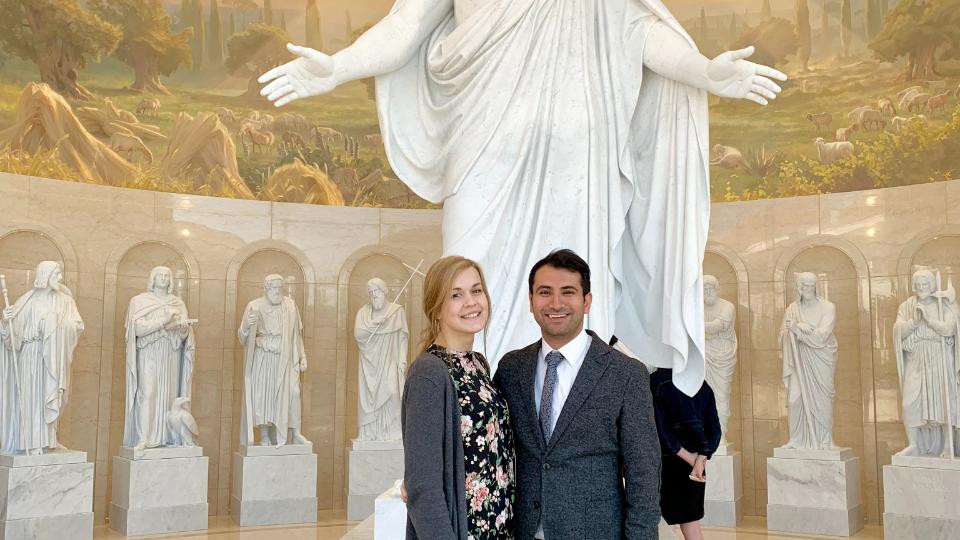 There is much to be gained by participating in general conference. Sabrina and Jairo Lopez live in Berlin, Germany and have found comfort, peace and direction by listening to the Lord through His prophet, apostles and general authorities.
"I never leave a meeting without feeling motivated for upcoming challenges and tasks or just for facing my daily routine – which sometimes can be overwhelming. General conference to me always means strength, hope and peace," Sabrina Lopez shared.
 
"After every general conference, I always feel I've received clear directions of what to do with my life and what I should improve," Jairo Lopez said. "It can fill us with happiness and answers that we wouldn't receive from any other source."
Although the conference is taking place virtually and viewers will be watching or listening from their homes across the world, there is a unifying power in coming and learning together. As regulations have created physical distance between individuals, this conference can provide a sense of community and belonging.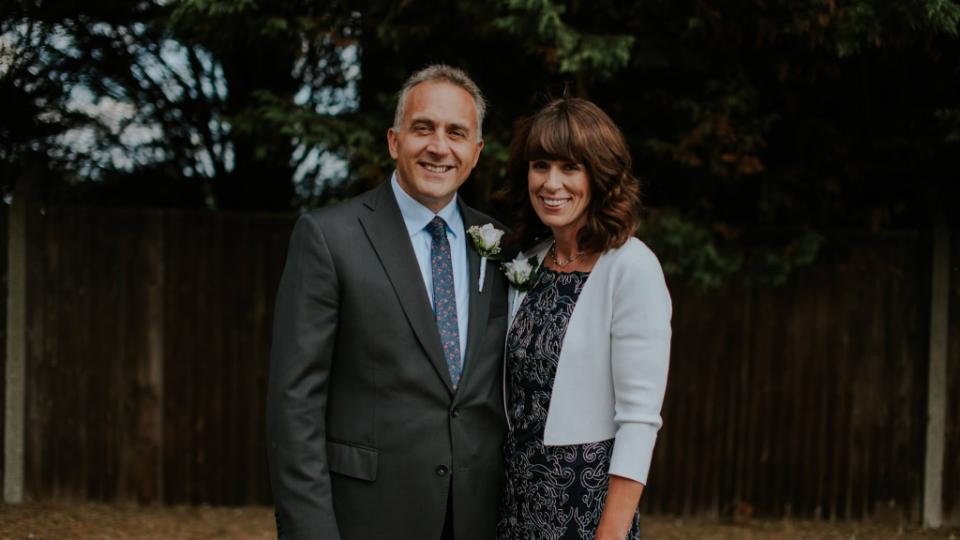 Paul and Jane Elvidge live in St Albans, England with their children. Although they look forward to general conference every six months, they are especially excited to join together in the worldwide event this Easter weekend.   
"Participating in general conference can help you to really feel part of a wonderful international organisation that is being directed by the Saviour," said Jane Elvidge. "If you prepare and attend with an open mind, you can receive answers to prayers and guidance for your life."
As general conference brings people together and answers personal questions, it also offers a rejuvenating and cleansing power to those who participate.
"Conference time for me is when I can lift myself out from the world and be freshly cleaned and strengthened by the conference messages. I am much better prepared to continue my journey with improved faith, hope and charity," said Paul Elvidge."
During the weekend of general conference, all are invited to celebrate Easter with the Handel's Messiah, presented by The Tabernacle Choir and Orchestra at Temple Square streamed on Sunday, April 4th, 2021, at 11:00 a.m. (CET), in the official Facebook pages and country websites. For the countries that follow the Orthodox calendar, the broadcast will stream on Sunday, May 2nd, 2021, at 11 a.m. (CET).
How to Participate
All are invited to participate in the April 2021 general conference. The conference will consist of five sessions for individuals, families and friends of the Church. Details on viewing times can be accessed online.
All sessions will be streamed live in more than 70 languages on broadcasts.ChurchofJesusChrist.org. Sessions are also available via Gospel Library, the Latter-day Saints Channel, radio, television, satellite and other digital channels.
Participants can view the conference online afterwards or read the talks at churchofjesuschrist.org. For more information on how to participate in general conference, visit https://newsroom.churchofjesuschrist.org/article/5-ways-to-watch-general-conference-live.