The COVID-19 Pandemic has disrupted lives all over the world. Despite regulations and restrictions on travel, new and unique opportunities arose. BYU Performing Arts Management at Brigham Young University (BYU), an accredited university in the United States sponsored by The Church of Jesus Christ of Latter-day Saints, celebrated its 50th anniversary in an unusual way this year.
Although the pandemic dismantled plans for typical live concerts, The BYU Performing Arts groups got creative and hosted a week-long series of free virtual concerts, workshops, and devotionals from April 28 through May 4, 2021. The live streams featured the accomplished BYU Ballroom Dance Company, Living Legends, Young Ambassadors, The International Folk Dance Ensemble, and Vocal Point.
All over the world, people took advantage of the live streams. Using the events to connect with those around them.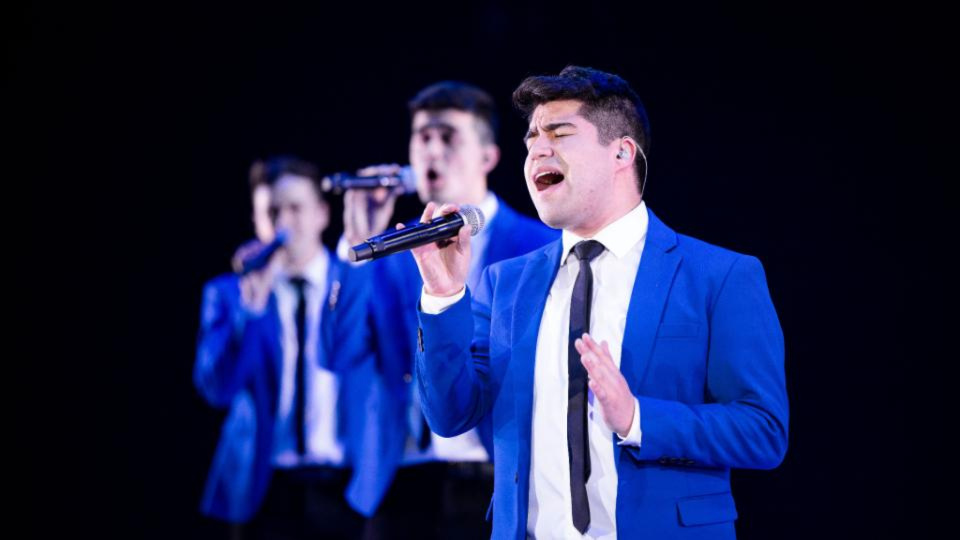 "We had people stream from 77 countries with 12,000-15,000 streams per day," said Shane Wright, Director of BYU Performing Arts Management. Livestreams from Germany averaged from 30-50 streams for each event.
BYU Vocal Point, a popular male a cappella group from BYU, performed in the virtual world tour. For their final performance of the tour on Tuesday, May 24, 2021, members of the Hanau, Germany, congregation of The Church of Jesus Christ of Latter-day Saints organized a watch party. They followed the live stream and exchanged comments on social media during and after the show.
"I enjoyed the energy of Vocal Point," said Emily Grünke. "It was fun to watch."
The virtual world tour was an opportunity to BYU students for celebrate and share various cultures through song and dance. Brigham Young University a private intuition located along the base of the Wasatch Mountains in Provo, Utah. With over 30,000 undergraduates, 100+ countries represented, and 186 undergraduate majors, BYU has something for everyone.