The Church has maintained official Facebook and Google+ pages on the behalf of Church leaders for some time now. Some senior Church leaders will now be using those channels and Twitter to personally share their words, thoughts and teachings.
Two apostles, Elder M. Russell Ballard and Elder Jeffrey R. Holland, began using Twitter a few weeks ago, and other Church leaders will also be using Twitter in the near future. Elder Ballard's tweet came after an address he gave to Latter-day Saint young adults around the world on 4 May.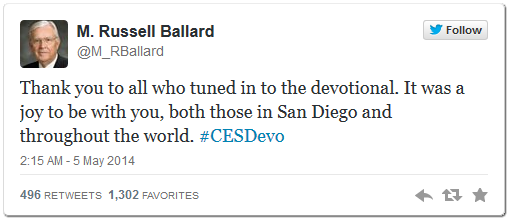 Elder Holland's tweet and photo were posted following remarks he made to Mormon missionaries at the Church's Missionary Training Center (MTC) in Provo, Utah, on 6 May.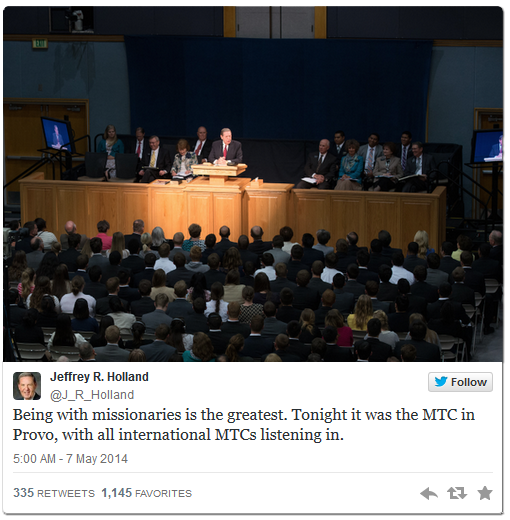 This is just another step Church leaders are taking to use social media to share the gospel and communicate with the world.