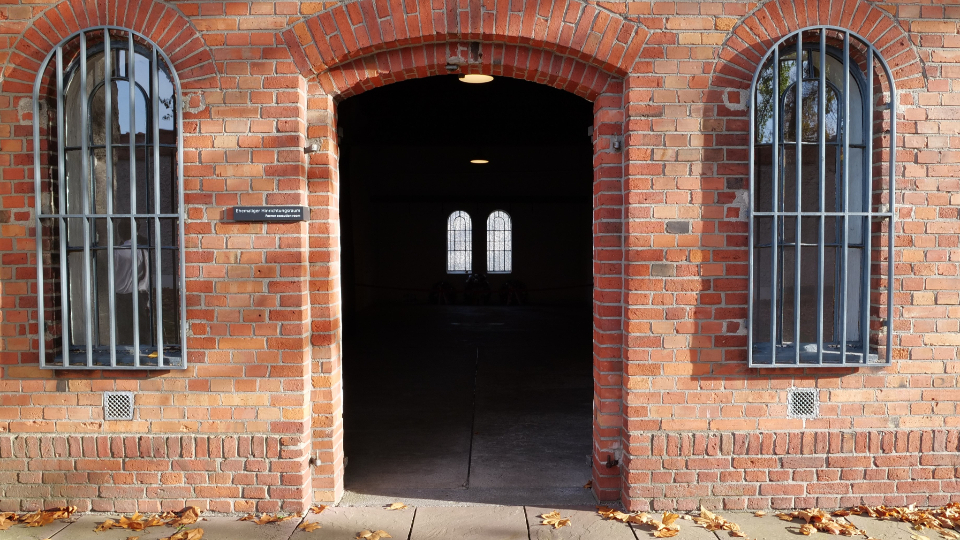 Helmuth Hübener was the youngest victim of the People's Court. He was sentenced to capital punishment for resisting the Nazi regime and executed on 27 October, 1942 at the age of 17. 2022 marks the 80th anniversary of the day of death of this faithful member of The Church of Jesus Christ of Latter-day Saints.
In the German-speaking region no one has published as many works on the story of Helmuth Hübener as the journalist Ulrich Sander. The editors of the Church's newsroom have interviewed him.
Herr Sander, when did you take first notice of the story of Helmuth Hübener?
When I went to school, one of my teachers was friends with a journalist. This journalist had occupied himself with decisions of the People's Court and other Nazi courts. He had published the results of his research in minor booklets. This was the first time I became aware of Helmuth Hübener and I wanted to find out more about his biography. I was then 17 or 18 years old, so I was about the age Helmuth had died.
What did you do then?
I first went to Hamburg, Germany to find people who had known Hübener personally. I first made contact with his middle school teacher who was the leader of the local ward of The Church of Jesus Christ of Latter-day Saints at the time, and I also approached friends and relatives, including a half brother. Karl-Heinz Schnibbe and Rudolf Wobbe, who had supported Hübener in his resistance activities, had already emigrated to Utah.
What happened next?
The ward leader paired me up with Frau Sommerfeld, a motherly friend of Helmuth Hübener. He had sent her a farewell letter just before his execution. The words of this letter had moved her deeply, she knew them by heart. Over time I lost contact with the ward, since many of those who still remembered Hübener had emigrated to Utah. There, his story wasn't talked about for a long time.
Here in Germany, every January I wrote short commemorate articles for a while on the occasion of Helmuth Hübener's birthday. One of these articles was published in the mid-1960s in an official gazette of the Postal Union and picked up by Günter Grass in his novel "Örtlich betäubt" ["Under Local Anesthetic"]. This was how Prof. Dr. Alan Keele became aware of the story, a Germanist at Brigham Young University. He located some of Helmuth Hübener's fellow campaigners and other witnesses of the past in Utah, interviewed them and published these interviews. As a consequence, it was only at the end of the 1960s that Hübener's Church re-discovered their fellow believer and his fate.
What were the effects?
Hübener's story did not only become known and was recognized in Salt Lake City, but throughout the whole of the United States. US schoolbook literature picked it up much earlier than we did here in Germany. Here it took longer and I was given the opportunity to assist. As I see it, Helmuth Hübener is better known in the USA than here. As for youth resistance against National Socialism, TV broadcasters over here mostly focus on the White Rose and the Edelweiss Pirates.
I was also involved in the naming of the Stadtteilschule Helmuth Hübener in Hamburg. I am still in touch with this neighborhood school. I particularly like the logo that the school uses in its publications time and again, as it combines the name of Helmuth Hübener in wordplay with the motto "Mut üben" ["Be brave!"]: Stadtteilschule HelMUTh HÜBENer. In 2020 the school of the detention center in Berlin was also renamed Helmuth-Hübener-Schule.
Why is Helmuth Hübener overlooked so often?
Reports about him often merely say he had listened to BBC radio programs and shared the news he heard there. I think this is wrong or at least insufficient. Yes, Helmuth Hübener did take down radio programs in shorthand and he shared them. But he also wrote poems and messages himself and reflected on the lives of youth in Hamburg in his days. Everyone who has read his flyers knows about that. These publications were not substantial in numbers. There were maybe 1,000 copies of his total output of about 60 works, typewritten on copying paper.
From my point of view, Hübener's intellectual capacities and his commitment and his courage in particular are not sufficiently acknowledged. For Helmuth and his friend it was obvious: You cannot fight for truth and justice and simply let the authorities have their way.
Thank you very much for this interview, Herr Sander.
This year, the documentary "Vier gegen Hitler – auf den Spuren der Helmuth-Hübener-Gruppe" ["Four against Hitler–Tracking the Helmuth Hübener Group"] was published. Ulrich Sander was involved in its making.
Volume 3 of the "Saints" series picks up on his story. A short essay on the web page of The Church of Jesus Christ of Latter-day Saints also reports about him. Helmuth and two of his fellow campaigners were members of this Church.