I'm not perfect, but I am a child of God. 
On this episode of Hope Helps, Charly Burridge-Jones welcomes three guests who are on three separate faith journeys. Cristina and Stephen, both members of The Church of Jesus Christ of Latter-day Saints, and Jaspreet—a Sikh activist—share the ups and downs of finding, following, rediscovering, and recommitting to their faith. Together, the guests explore the full scope of faith journeys—including times when faith has empowered them as well moments it needed rekindling. Their stories demonstrate how continuing to choose faith in times of weakness brings miracles.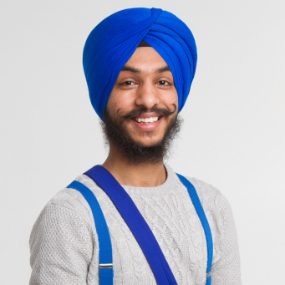 Jaspreet, was born into a Sikh family. Although he has fond memories of participating in Sikhism throughout his childhood, Jaspreet's faith became more personal to him after he hit rock bottom. His teenage years brought a dark period of depression, making every day a burden and damaging his physical health.
Desperate, he sought relief everywhere. After knocking on every door, Jaspreet's search brought him to the doors of the Golden Temple—the holiest site and birthplace of Sikhi—where he finally found comfort through prayer. "Within a few seconds, I was able to feel [reborn]," says Jaspreet. "I can't explain that spark… I think it ignited everything."
Today, Jaspreet recognises both the highs and lows of his faith journey as gifts, enabling him to bless the lives of others through religious activism.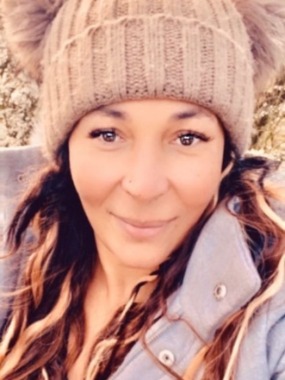 Cristina decided to join The Church of Jesus Christ of Latter-day Saints at age 29 after learning from missionaries in Portugal.
"For the first time in my life I prayed with my heart," shares Cristina. "I felt something unbelievable that I never felt before." Choosing faith, despite opposition, changed her life. After moving to London, a divorce left Cristina—still struggling to learn English—alone to care for her young children.
During this time, Cristina stopped attending her weekly congregation. In doing so, she began to feel its absence in her life and decided to return. Although she was afraid at first, Cristina learned "I have to be humble. I'm not perfect, but I am a child of God trying to do my best."
After praying for help and courage, she chose to strengthen her faith by returning to church. This decision has brought her a community of friendly congregation members and attentive leaders, who have helped Cristina feel more support and love.       
Stephen first found his faith during a period of sadness following the death of his grandfather. Family has always been important to him and losing a family member left him with many deep questions. Stephen found answers in The Church of Jesus Christ of Latter-day Saints. Stephen's family did not originally accept his decision to be baptised, especially when he became a volunteer church missionary in Spain shortly thereafter. However, as Stephen and his mother exchanged letters about his experience throughout his two-year service, their family became closer than ever before.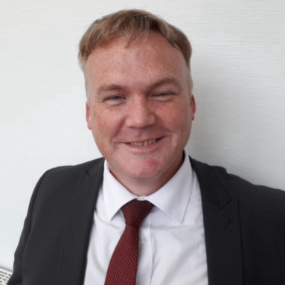 After starting a family of his own, one of his children was born with a heart defect. The ensuing doctor's visits and surgeries brought stress and hardship into his home. After a move, they took a few weeks off from attending church. "It turned into a bit of a habit," admits Stephen. "And that habit [turned into] years away from the church." Ultimately, Stephen realised he wanted his children to have what he had. "It is through the gospel of Jesus Christ that we're able to strengthen our families," he explains. "It's something that you can't just go out and buy in this world. It's something that you find through church."  
"This is just like a school," says Cristina. "We are just learning to be better." Jaspreet, Stephen, and Cristina each courageously followed their faith. In so doing, they learned that while faith doesn't exempt us from the trials of life, it gives us opportunities to learn from our mistakes and learn how to live better. Both the highs and lows of their respective faith journeys taught them valuable lessons, strengthened their beliefs, and brought miracles into their lives.  
If you are seriously struggling or thinking of self-harming, please reach out to https://www.samaritans.org or call 116 123 for help and support.