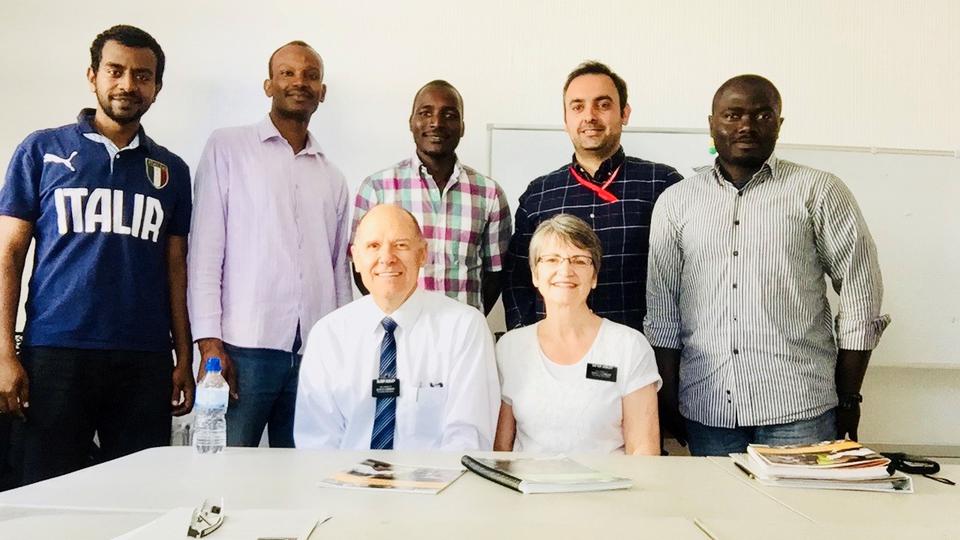 Amidst the bickering and mistrust going on in the world lie time-tested principles of decency, respect and love among fellow human beings, who are willing to share their compassionate hearts, without regard for race, creed or national origin. This is the thread linking the commonality of humankind.
An experience in Manchester – centred on Manchester University – brings into focus the infusion of several principles and positive influences of human nature.
One of the Self-Reliance Services managers for The Church of Jesus Christ of Latter-day Saints in the United Kingdom was asked by Public Affairs to meet with Dr Brian Grim, president of the Religious Freedom & Business Foundation, along with several other religious and community representatives in London.
The purpose was to discuss the Latter-day Saints' Self-Reliance model and how it could help reduce political and religious radicalisation, by developing greater community cohesion through partnering with local businesses and community groups. Dr Grim worked with Self-Reliance Services (SRS) to implement a multi-faith version of some of the core course material, including 'My Foundation'.
The project was named by Dr Grim as 'Empowerment +'. Operations were hosted by the Manchester Universities Catholic Chaplaincy, with direct support from SRS headquarters and UK staff, as well as involvement from local Latter-day Saint members of the Manchester England Stake [diocese], who helped with the first multi-faith groups.
Elder and Sister Dudley, full-time Self-Reliance missionaries from Canada, serving in the Manchester and Leeds Missions, were invited to become part of the Interfaith Self-Reliance project being run by the Religious Freedom & Business Foundation.  The Dudleys became facilitators for the Interfaith 'Find a Better Job' course not long after beginning their mission at the start of 2017.
The second course that they became involved with was in connection with Cornerstone (part of Caritas Diocese of Salford), a Catholic charity in central Manchester, working with refugees and asylum seekers.
After being personally associated with this impressive work, the Dudleys reflected on their experience:
"Working with the members of the 'Find a Better Job' group, whose lives are mainly in the hands of others but who are eager to learn, has been enlightening and satisfying.  As they learn skills that increase their ability to communicate their value to employers, it gives them hope of a better future. Each one is eager to grow, progress, become more productive and, just as important, to assist each other in that process.

"As the various providers and participants further identify past success and look to the future, they do so with great optimism. It is hoped that we can continue to assist refugees and asylum seekers in bettering their skills in areas of employment, creating resumes, and building their interview techniques to assist them for the future. Working in the local community helps us build closer bonds with organisations who have like-minded ideals to seek out and assist the poor and needy."