For more than 16 million Latter-day Saints worldwide, General Conference (October 6-7, Salt Lake City, USA) was a time to reassert their commitment to Christ's teachings – emphasised in talks by President Russell M Nelson, global leader of The Church of Jesus Christ of Latter-day Saints, and other speakers.  Church members across Europe joined Conference sessions at home via the Internet and in meetinghouses.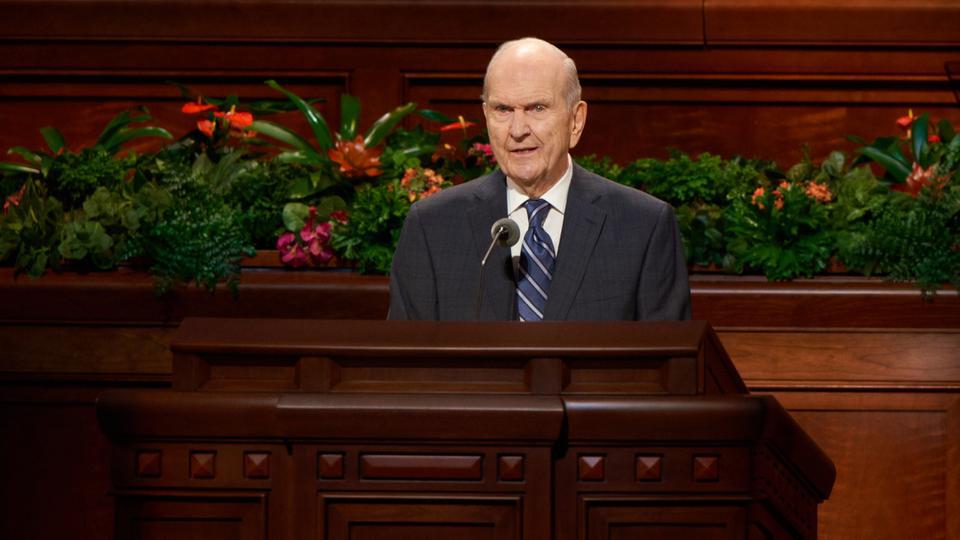 President Nelson underlined the importance of using the proper name of the Church and following Christlike principles.  Speaking at the Sunday morning session, he said, "For much of the world, the Lord's Church is presently disguised as the 'Mormon Church.'  But we as members of the Lord's Church know who stands at its head: Jesus Christ Himself."
"If we will do our best to restore the correct name of the Lord's Church, He whose Church this is will pour down His power and blessings upon the heads of the Latter-day Saints, the likes of which we have never seen," President Nelson said. "We will have the knowledge and power of God to help us take the blessings of the restored gospel of Jesus Christ to every nation, kindred, tongue, and people and to prepare the world for the Second Coming of the Lord."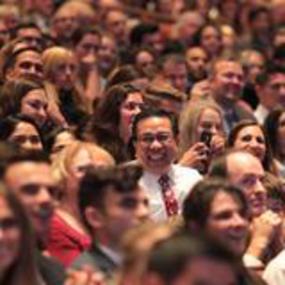 In the spirit of President Nelson's guidance, the Church-sponsored and world-renowned Mormon Tabernacle Choir is changing its name to 'The Tabernacle Choir at Temple Square'.  Choir president Ron Jarrett said, "We have always been a forward-looking people, and we are focused on what is not changing: the world-class musicianship, the inspiring arrangements and programming, and our weekly 'Music and the Spoken Word' broadcast, continuing a tradition begun 90 years ago."
The Church also announced a new balance between gospel instruction in the home and in Church, including a modified Sunday schedule within Latter-day Saint meetinghouses with worship and classes over a two-hour period.  This is part of an effort to strengthen families and individuals through a home-centred and Church-supported plan to learn doctrine, strengthen faith, and foster greater personal worship.
Twelve new temples were named – to be built in Mendoza, Argentina; Salvador, Brazil; Yuba City, California, USA; Phnom Penh, Cambodia; Praia, Cabo Verde; Yigo, Guam; Puebla, Mexico; Auckland, New Zealand; Lagos, Nigeria; Davao, Philippines; San Juan, Puerto Rico; and Washington County, Utah, USA.  Latter-day Saints consider temples to be the 'House of the Lord', the most sacred places on earth.  They are quite different from the thousands of regular chapels or meetinghouses all over the world that are used for Sunday services.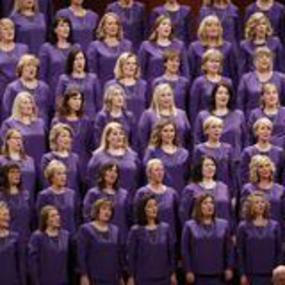 In the worldwide women's session, Sister Joy D Jones, General President of the Church's children's organisation (Primary) urged women to focus more seriously on the "why" of all the service they do for family, friends, community, and the Church.  "When we focus on all that God has done for us, our service flows from a heart of gratitude," she taught. "As we become less concerned about our service magnifying us, we realise instead that the focus of our service will be on putting God first."  She added: "We can make each item on our to-do list become a way to glorify Him…When serving our God becomes our main priority in life, we lose ourselves, and in due course, we find ourselves."
During his concluding remarks President Russell M Nelson encouraged Church members to "feast upon the word of the Lord and apply His teachings in your personal lives." He said, "I assure you that revelation continues in the Church and will continue…I bless you with increased faith in Him and His holy work, with faith and patience to endure your personal challenges in life."
Latter-day Saint missionaries first came to Europe in 1837.  There are now over half a million members of The Church of Jesus Christ of Latter-day Saints on the European continent across more than 40 countries and territories.