Andre Belibi Eloumou's father ate raw sheep guts, walked through lion territory in Africa, and swam for twelve hours to migrate from Cameroon to France in 1971. To honour that memory, Eloumou will run 5,771 kilometres (3,607 miles) from New York to Los Angeles between November 2019 and March 2020.
When asked why he would attempt such a feat, Eloumou explained, "This race is dedicated to my dad and on the bigger scale to human immigration."
His father's journey took three years, merely fifty euros and strong faith in God. Eloumou explains that his run, which will take over five months, will require similar determination and faith. "I know that God keeps me going and it's going to work out."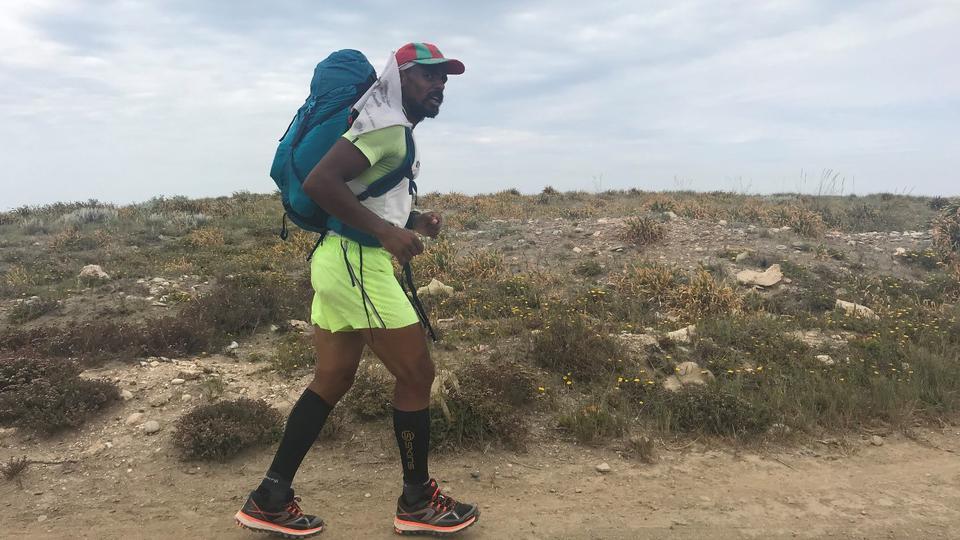 After a similar run from Cherbourg, France, to Rabat, Moroccom in 2018, Eouemou decided to expand to America and will partner with The United Nations Refugee Agency (UNHCR). "This race is called the USA run on immigration because the USA runs on immigration," he explains. He cites the Europeans, slaves, Hispanic, and Chinese as examples of immigrants, along with the early pioneers of The Church of Jesus Christ of Latter-day Saints.
Out of more than one hundred stops, the USA Run on Immigration will include Church pioneer cities including St. Louis, Missouri, and Salt Lake City, Utah. Eloumou says he planned the five-month trip for wintertime because many pioneers trekked through the snow to reach their western destinations.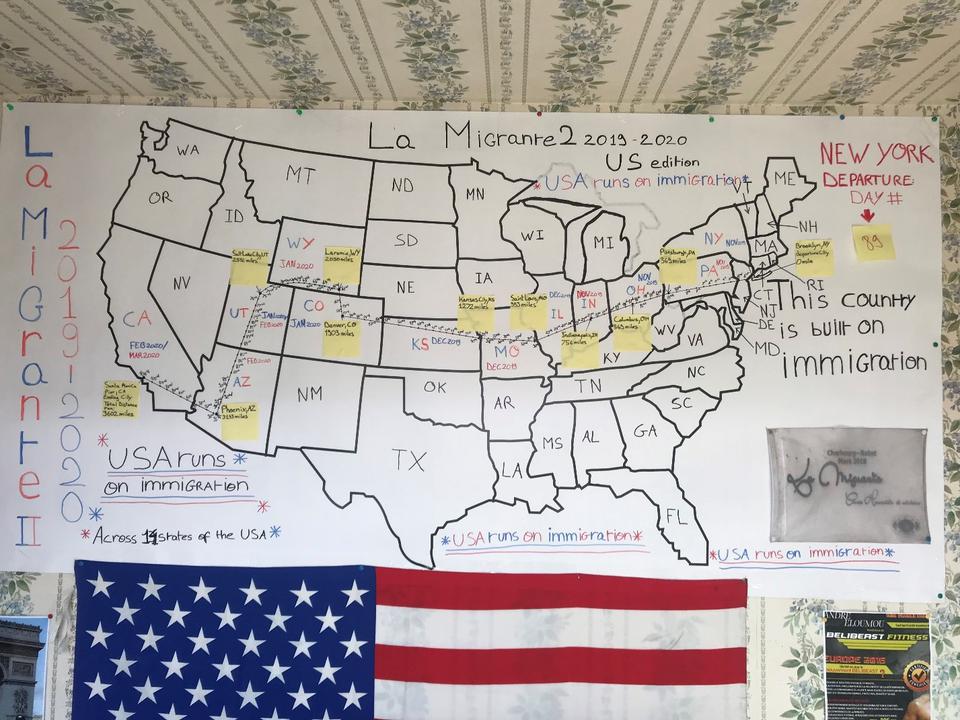 Eloumou's parents joined The Church of Jesus Christ of Latter-day Saints in 1981. He reflects that his dad was strongly religious and attended church weekly until he died. His father's religious commitment inspired Eloumou, and he uses that to fuel his passion for running.
"God gave me a gift… I'm a fitness maniac. But it doesn't matter because your conditioning stops at one point. And that is when Jesus Christ comes in and does the rest. I have fears but I keep going, knowing that God will keep me safe." Additionally, Eloumou plans to take Sundays off from running to attend church and offer motivational firesides.
Eloumou encourages others to chase their dreams. "If you have a dream, if you put your faith in God, anything is possible," he explains. "Opposition will cut you left and right, but you got to persevere. One moment at a time. Even if you meet hardship, keep going."
Anyone is invited to join along by running, biking, or following Eloumou's progress on social media. Participants can get live updates on the Facebook page Andre Extreme Runner.