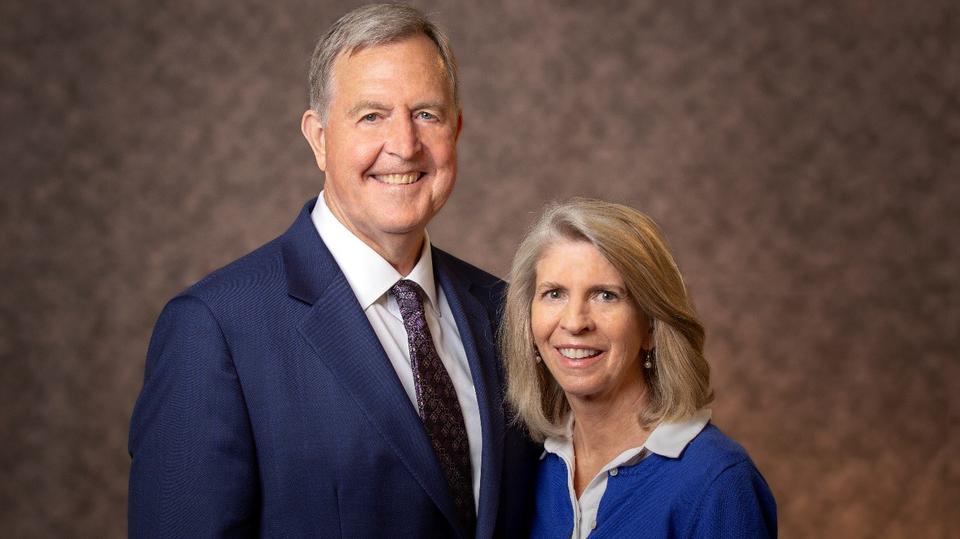 Sister Carol F. McConkie, former 1st counsellor in the Young Women General Presidency from 2013 to 2018, and Elder Oscar W. McConkie recently arrived in Switzerland. For the next two years, the McConkies will be in Geneva as representatives for Latter-day Saint Charities, the humanitarian arm of The Church of Jesus Christ of Latter-day Saints and an ECOSOC accredited non-governmental organization (NGO) at the United Nations.
As government affairs volunteers their purpose is to build bridges between Latter-day Saint Charities and governments through diplomatic outreach. They also offer a presence on UN committees. For instance, Sister McConkie serves on the Committee of the Status of Women with other women members of NGOs interested in women's issues.
They are currently organizing a United Nations meeting this September on how faith-based organizations collaborate with secular organizations and governments for the advancement of education for displaced persons.
Before this assignment, as a member of the Young Women General Presidency Sister McConkie addressed the worldwide Church four times. Her experiences included a visit to the First Lady of Peru, ministering to church members in Eastern Europe, encouraging refugee efforts in Australia, and speaking out on diversity, inclusion, and suicide.
In 2015, she said, "whether we are at school, at work, in the community, or especially in the home, we are the Lord's agents and we are on His errand." The McConkie's live this principle.
Elder McConkie was working as an attorney in Salt Lake City, Utah when they received a call asking if they would be willing to move to Switzerland as government affairs volunteers. They responded enthusiastically.
"Of course, we were willing to do it," explains Sister McConkie, "who wouldn't want to live in Switzerland, and to be there for the church working in the United Nations."
It is not unusual for former general officers of The Church of Jesus Christ of Latter-Day Saints to receive new assignments. Clergy and church leaders are unpaid volunteers. They are often released every few years and given a new assignment. In fact, almost every member of the Church has an assignment to minister in some way. Previously, Sister McConkie has served with the children, young women, and sisters of the church.
Elder and Sister McConkie met at Arizona State University and were married in the Mesa, Arizona Temple. They have seven children and thirty-five grandchildren. They also served as mission president and companion with young volunteers in the California San Jose Mission from 2005 to 2008.