President Wayne Dewey, second counsellor in the Sheffield England Stake Presidency, attended the Mayoral inauguration of Councillor Anne Murphy at Sheffield Town Hall on Wednesday 17th May. The event was attended by around 200 dignitaries, councillors and friends of the mayor.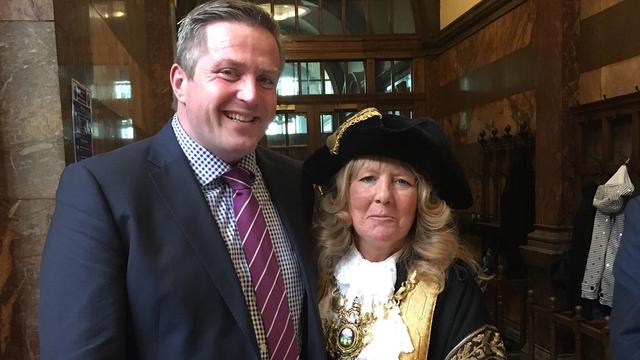 The outgoing Mayor, Denise Fox, reported that in 12 months she had attended 706 engagements and events and it would seem that the coming year will be just as busy for the new mayor.
Councillor Murphy attended the Sheffield Stake Carol Concert in December 2016 and was highly impressed by the musicianship displayed. Following her visit, an invitation was extended to the Stake Presidency to attend her inauguration.