The Church of Jesus Christ of Latter-day Saints has zero-tolerance for any form of abuse. To strengthen existing prevention measures, the Church has updated safeguarding policies and procedures in the United Kingdom, Channel Islands, and Isle of Man.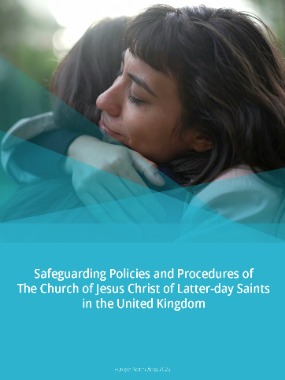 The Europe North Area Presidency called on all Church members to create a positive environment for the young and vulnerable. In a letter to the Church's Area, regional, and local leaders based in the UK and the Crown Dependencies they said, "As disciples of the Lord and leaders in The Church of Jesus Christ of Latter-day Saints, we have a sacred responsibility to care for and protect our children, youth, and any other vulnerable members so that everyone may feel safe and protected."
Updated procedures announced within the document 'Safeguarding Policies and Procedures of The Church of Jesus Christ of Latter-day Saints in the United Kingdom' include:
Introduction of mandatory DBS (Disclosure and Barring Service) checking for those serving with children, youth or vulnerable adults, ensuring that individuals with a history of violent or abusive behaviour are not allowed to work with vulnerable people.
Calling and training of Stake Safeguarding Specialists, responsible for multiple congregations.
Enhanced training and education involving Family Services on safeguarding and abuse prevention, and recognising signs of abuse and responding appropriately.
A lesson for all adults attending local congregations, to reinforce safeguarding principles with ward members, under the direction of the bishop.
Stressing current reporting obligations and the role of the abuse help line, always maintaining open communication and transparency in all matters related to safeguarding.
The Church's existing policies and procedures and the doctrines that underpin safeguarding measures are contained in the General Handbook: Serving in The Church of Jesus Christ of Latter-day Saints, and in other Church materials.
The Europe North Area Presidency invited "all members and leaders to join with us in creating a safe and nurturing environment for all members of the Church and those others who worship with us. Together, we can uphold our sacred responsibility to protect and care for one another."