On 3 August, Rt Hon Linsday Hoyle MP, Chorley's representative in Parliament, attended The Church of Jesus Christ of Latter-day Saints' production of the British Pageant.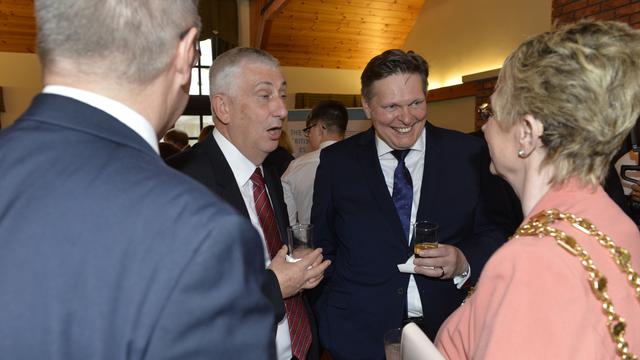 The British Pageant, a musical experience that tells the history of the Mormon faith in Great Britain and Ireland, was first produced in 2013 and returns to the United Kingdom this summer in Chorley after months of preparation and rehearsals.
Mr. Hoyle attended the pageant in 2013 and was delighted to participate again this year.
 "I'm leaving on holiday tomorrow, but I wasn't going to miss this!" said Mr. Hoyle, who attended in 2013 as well.
The British Pageant is currently being performed in Chorley until 12 August 2017 and is free to the public. Visit ldsbritishpageant.co.uk for more details.