Norfolk and Norwich University Hospital recently honoured Carl Ryan, a member of The Church of Jesus Christ of Latter-day Saints' Norwich Ward, for two years of outstanding service to the hospital's restaurant.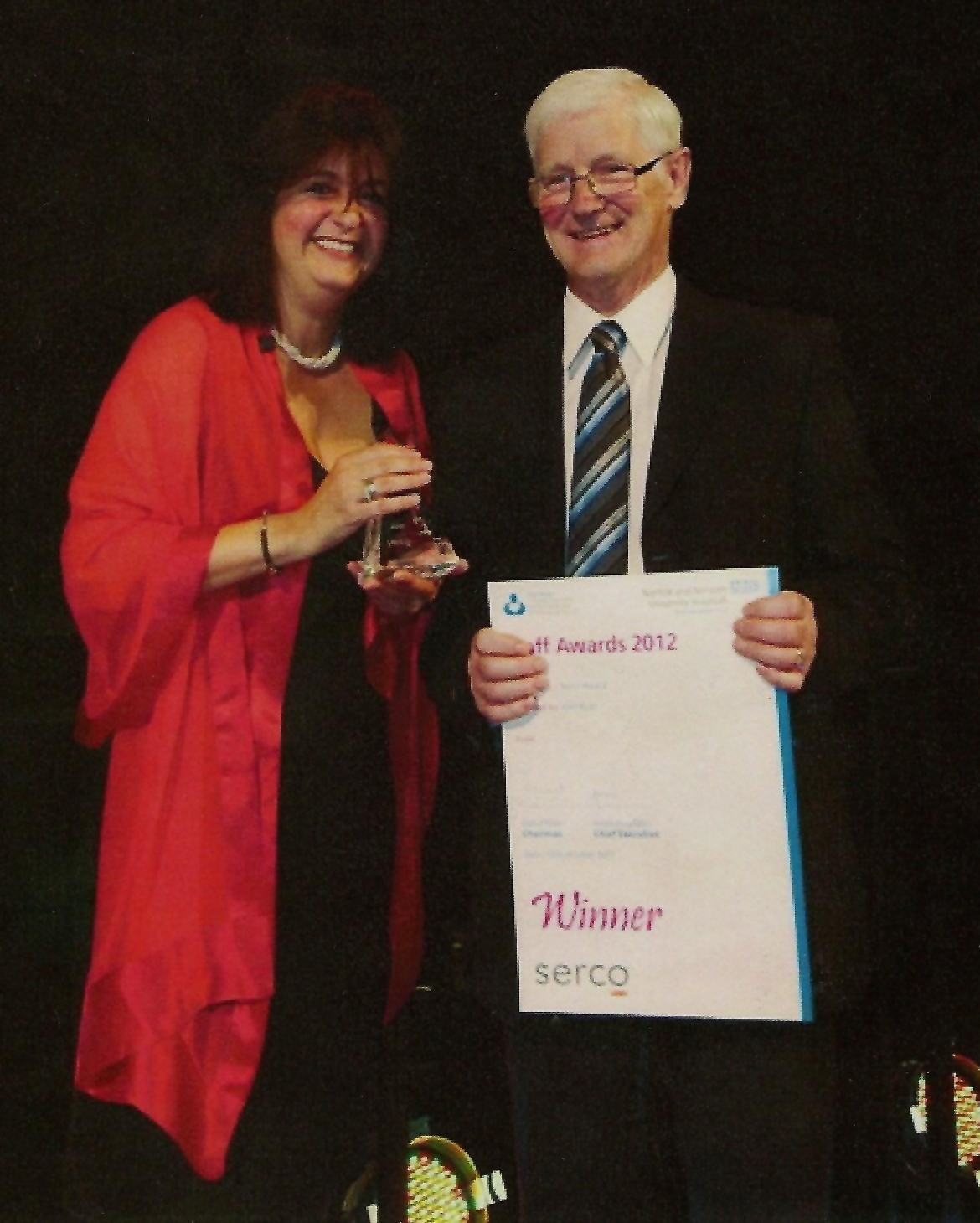 Ryan was awarded gold in the Serco Award category at the trust's annual staff awards ceremonies for his exceptional support to his colleagues, the hospital and its patrons. He received fifty-two nominations for the award, more than anyone has ever received before. Many who nominated Ryan described him as cheerful, smiley and hardworking.
"Carl puts a smile on my face whenever I see him because he is always so happy in his work," said one nominator. "Whether he has just started his shift or getting to the end of it, Carl treats you the same; always cheery, always helpful. I've been to many restaurants, including one with three Michelin stars, and I have yet to find a member of waiting staff that works with such efficiency and enthusiasm."
Much of Ryan's work involves clearing and cleaning tables, but when asked what he enjoys most about his job, Ryan responded he loves the contact he is able to have with people.  
One visitor of the restaurant took note of Ryan's attitude to go the extra mile.
"He is aware that our mother is very ill and each day greets us with a concerned comment and happy word," said the visitor. "He has shown a high level of humanity and concern for fellow people who are suffering. Our experience of our mother's terminal illness has been made more positive by his caring."
On learning about his nominations for the award, Ryan said, "I'm honoured but also embarrassed. There are plenty of people who work in the restaurant who could have easily been nominated. As far as I'm concerned, I'm just doing my job. It's an award for everyone who works here, not just me."
Ryan also serves as a ward missionary and a home teacher for his church.