Lola Ogunbote was only 14 years old when she had an experience with racism that changed her life forever. At a career day event, Lola stepped up to find out about a job she'd never heard of: a barrister. Curious, she approached the advisor. She was told that such a career was not for people who looked like her. This encounter lit a fire within Lola, who was determined to prove the teacher and the world wrong as she pursued an education in law.
On this week's episode of Hope Helps, Lola Ogunbote sits down with Charly Burridge-Jones to discuss the worldwide issue of racial injustice. Lola was born in Nigeria and grew up in London. Following years of studying law at university, she was met with a realization that being a barrister, or a lawyer, was not her main goal in life. She decided to quit this career path, a scary decision for her and her family, to devote herself to her passion: football. She saw an advertisement for Arsenal Football Club, applied, and was quickly on her way to becoming a football coach.
Lola is a member of The Church of Jesus Christ of Latter-day Saints. Because of racist encounters, she has realized that people often treat her differently because she is a black woman. Her religion teaches that all people are welcome at church and in the family of God. Despite this teaching, some people remain ignorant. Lola says, although she cannot change people's views, she can "Show focus on what I believe to be truth, and where I believe I can get that truth from, which is directly from Jesus Christ and nowhere else."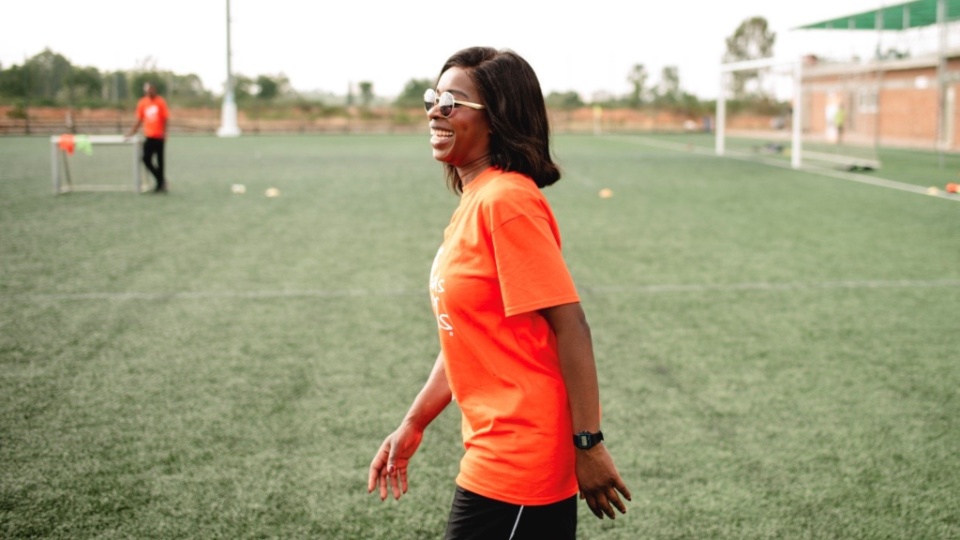 Lola spends a significant amount of time involved in charity work. She works for Goals for Girls, a US non-profit that teaches girls through sports and leadership curriculum to become leaders in their communities. For Lola, it is the dream job that combines her love of female empowerment and football. Loving her career, Lola says, "I genuinely never feel like I'm working." Lola is also a founder of The Racial Justice League, a charity that provides a space for young people of colour in the UK to learn how to communicate, collaborate, challenge, and campaign.
Above all, Lola has a helpful ideology that can build bridges and end disharmony. "Primarily it's love...it's the love of God." She says, "because through that lens...when you see somebody for who they are...in my mind you share love, you share that kind of passion, that understanding." The takeaway -- seek to understand and love those around you who are different to you. ---we are all children of God.