You don't always remember the need for blood donations until there's an ad from the Red Cross, a poster announcing a local blood drive, or until a loved one is in need of a life-saving blood transfusion.
Rebecca Waring, a member of The Church of Jesus Christ of Latter-day Saints in Great Britain, recalls the moment she realized her tiny newborn, Megan, would need blood to save her life.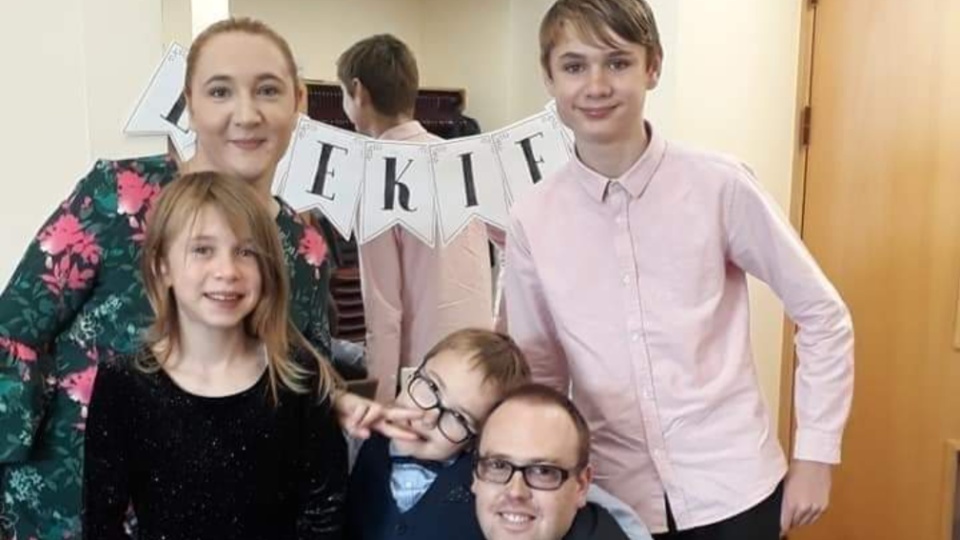 Despite being full-term, Megan was born noticeably underweight. Parents of Megan, William and Rebecca Waring, received the gut-wrenching news that something was wrong with their little girl. A pediatric cardiology consult confirmed Megan had a serious condition known as Tetralogy of Fallot (TOF). This rare condition causes oxygen-poor blood to flow out the heart and into the rest of the body.
To repair the heart condition, Megan would require open-heart surgery at only 4 months old.
The doctors found Megan's blood type was O Negative. Being one of the rarest blood types, accounting for only 6.6% of the world's population, the hospital issued a city-wide alert for blood donors with O negative blood.
The Waring family and their church congregation fasted and prayed for volunteers to donate blood. The very next day, their prayers were answered when 73 strangers responded to the alert. Rebecca recalls the intense emotions behind watching people pour into the hospital to rush to the aid of her baby.
"In a day, 73 people showed. Some people had literally traveled from like Newcastle, which is a 3 hour drive away just to be able to donate," Rebecca says. "And I obviously couldn't say, 'Oh, it's my daughter that you're helping', but I was stood at the entrance watching people come in and ask where to go. And yeah, it was a massive, massive answer to a prayer."
Megan underwent 14 blood transfusions, one for every hour she was in surgery. With the help of the volunteers who donated blood, Megan's life was saved that day.
Blood donations save millions of lives, just like Megan's, every year. Blood donations are used for a variety of things such as trauma patients, childbirth, anemia, blood disorders, cancer treatments, and many others. Statistics from the World Health Organization state that donating 1 unit of blood can save up to 3 lives.
On June 14, countries around the world annually celebrate World Blood Donor Day. According to the World Health Organization, the day is intended to thank the voluntary, unpaid blood donors for their life-saving gifts of blood and to raise awareness of the need for regular blood donations to ensure quality, safety, and availability of blood for patients in need.
The Waring Family, Rebecca (left), Megan, Ezekiel, William, and Dylan are members of The Church of Jesus Christ of Latter-day Saints in England. Photo Credit: Brett Beresford
The Waring Family gives back to show their appreciation for the blood transfusions that saved Megan's life. Megan's father and grandfather donate blood once a month in an effort to give back to the community that saved Megan's life.
Thirteen years later, Megan enjoys many of the things a normal teenager would such as soccer, tennis and dance. Rebecca loves watching her healthy daughter accomplish all the things they never imagine their tiny, sick baby would ever be able to do.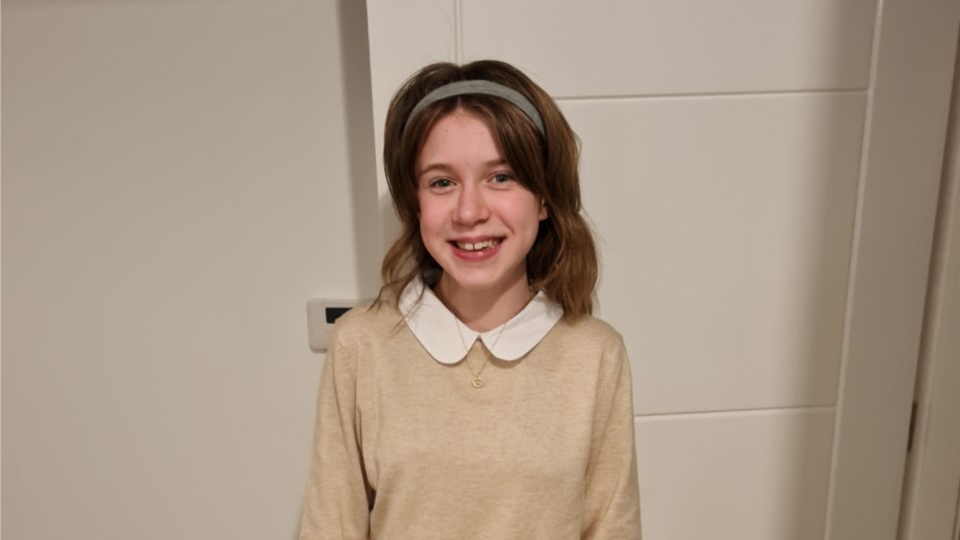 "Sometimes I look at her and think, how did this happen?" Rebecca says. "She went from this tiny baby who barely had enough energy to cry, to a vibrant, energetic, lovely person
"You just don't really think about [donating blood] until you're the person that needs it or your child is a person that needs it," Rebecca says. "I don't even think it would be on our radar if we hadn't so desperately needed it. And so, I think people sharing stories of their personal experiences helps raise awareness.  You might need [safe blood] one day and it needs to be there."