Multitalented global artist Alex Boyé returned home to England, joined by West End stars Savannah Stevenson and Kerry Enright, with Manna Road Community Choir, to perform in a Christmas Extravaganza Charity Concert benefitting youth mental health support (17 December 2022).
The vibrancy of Alex Boyé's energy and Christmas renditions thrilled the audience as they participated in the fun-filled evening. Andrew R. Smith, First Counsellor in the Presidency of the Crawley England Stake (diocese) of The Church of Jesus Christ of Latter-day Saints, hosted the evening.
Innovative entertainer with a billion YouTube views, Alex Boyé was raised in London and served a mission for the Church in Bristol. He performed as a soloist for 8 years in The Tabernacle Choir at Temple Square and enjoys using his versatile talents to bless the lives of others.
He said, "I am thrilled to be able to use my music to champion mental health initiatives for young people. What a great opportunity for all of us to make a difference in the lives of vulnerable youth struggling with mental health issues."
Alex added, "To return to this country and share my love of music with, and for, God's choice children at this special time of year is dear to my heart."
President Smith explained, "This event is a fund-raising opportunity for our chosen local charity, Youth: Action for Mental Health Support (Y:AMHS) which does wonderful work in providing therapy and various forms of practical support for young people in the area. We are delighted that our invited special guests and others made this exciting and memorable evening possible."
In addition to Alex Boyé, guest artists Savannah Stevenson, Kerry Enright, Carlene Corrigan, Manna Road Community Choir, and others participated in the Charity Concert.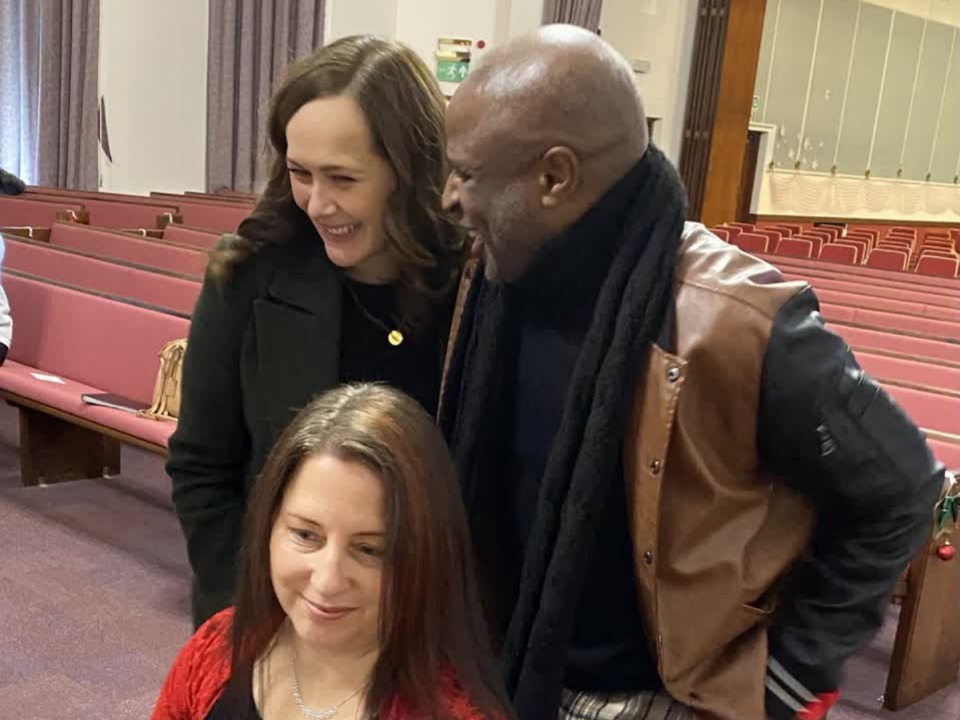 Savannah Stevenson shared her beautiful voice to bring the Christmas spirit to the community and raise funds for Y:AMHS. She said, "It is wonderful to sing Christmas songs in our beautiful church buildings. It is especially nice to have a professional line-up where we can bring people together to enjoy good music and benefit this worthy charity as well. This brings me such joy."
Many concert attendees recognized Savannah who played Mary, Mother of Jesus in the Bible Videos for The Church of Jesus Christ of Latter-day Saints.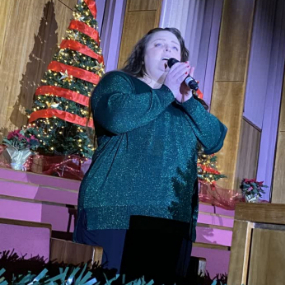 Kerry Enright, a West End star, and friend of Savannah's kindly volunteered her time and talents at the concert.
"This is a wonderful way to start the Christmas season," Kerry said. "With previous restrictions due to Covid, it's great to be able to share these special times together again."
Manna Road Community Choir and Carlene Corrigan also shared their musical talents at the Christmas Extravaganza Charity Concert.
Rachel Colbran, Founding Trustee of Youth: Action for Mental Health Support, expressed her gratitude for the community's support of the charity. "It is lovely to be at such an event - to join in the festivities with everyone who have worked so hard to make this evening possible."
Admission to the concert was free and those attending were invited to donate to Youth: Action for Mental Health Support.