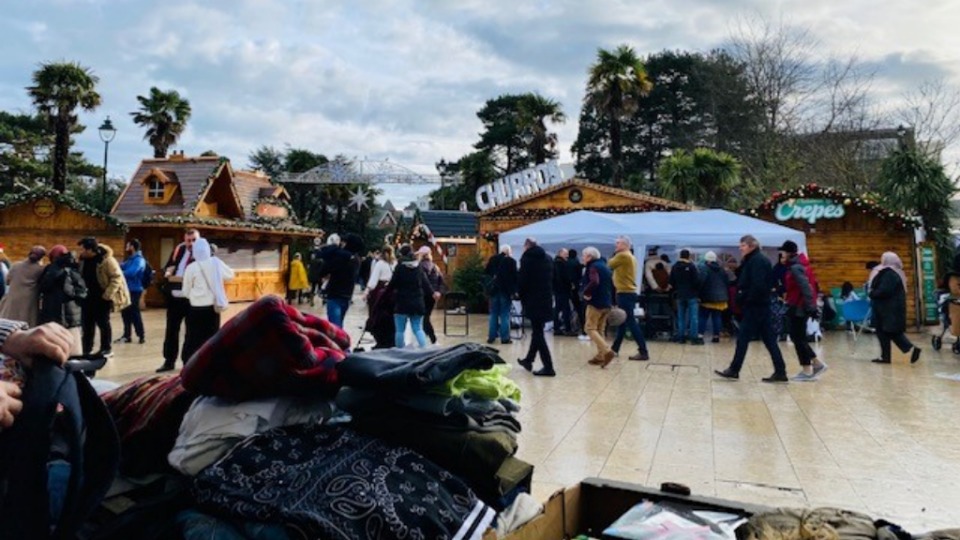 Volunteers from the Bournemouth, Christchurch and Poole Councils, The Church of Jesus Christ of Latter-day Saints, and Muslims in Need worked together to support some of the most vulnerable people in the Bournemouth area on Christmas Day, 2022. They provided food, toiletries, clothing, toys, and haircuts.
Bournemouth Square was a hub of activity Christmas morning with local volunteers setting up tables, generators, and marquees in preparation for what was to be a busy day ahead.
By 10 am, tables were ready with warm winter clothes that were sorted into piles for men, women, and children along with toiletries and brightly coloured wrapped Christmas presents for children. Behind the tables, many volunteers gathered to hand out the items that had been donated.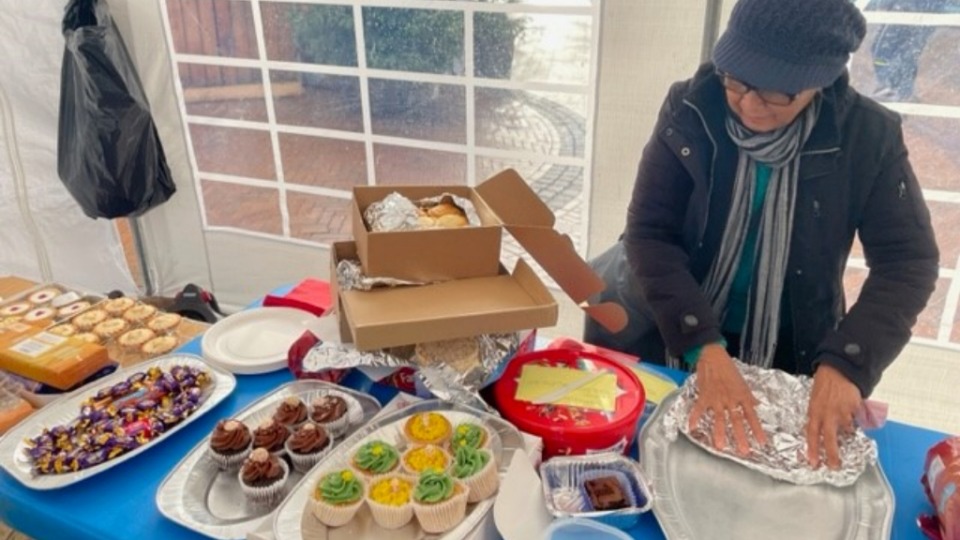 On the opposite side of the Square sheltered under marquees, volunteer barbers provided free haircuts to anyone who wanted one. Next to them another marquee was filled with large containers of home-made hot meals that had been cooked by volunteers along with a packed dinner for later - all packaged and ready to be handed out.
"I was very happy to take part in the events and felt special when the people loved my food," said Sahar Ismail from The International Catering Project. "I particularly enjoyed being with my two daughters who helped me cook the biryani, which was one of the many dishes available at the service."
Preparation for this event began back in November where a list of useful items was distributed to the local community including members of the Poole Stake (diocese) of the Church. Donated items began to be collected and sorted throughout the Dorset area ready for the event on Christmas Day.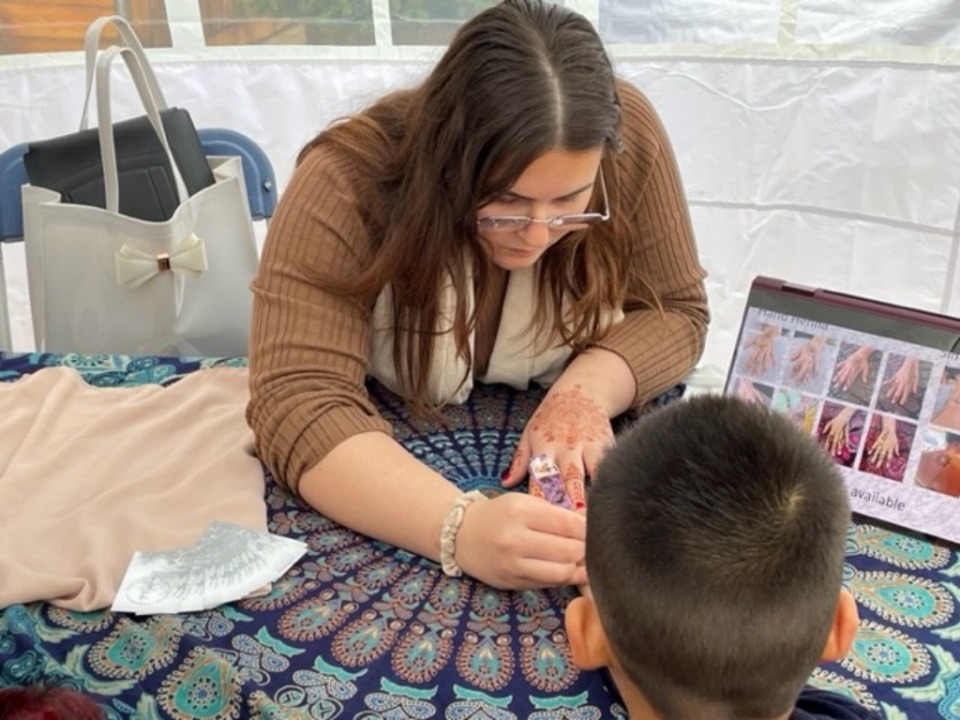 Ruby Quigley of the Poole Ward (congregation) of the Church said of the event "I was grateful to have been a part of this service project, especially to do it on Christmas Day. It was nice to meet other people less fortunate than myself and see how grateful they were for a gently-used warm coat or hot meal."
Another volunteer Marjo Reid said, "It was such a privilege to be able to help at the event on Christmas Day to support homeless people and refugees. There was a great spirit of community with all of us working together. I really enjoyed helping at the clothes stand for a few hours. It was the highlight of my Christmas Day."
"It was a real privilege to be involved with something that was making such a difference in people's lives," said Anna Heywood, member of the Bournemouth Ward (congregation).
This is the fifth year that the Bournemouth area has provided the Christmas day service.